Submitted by

At the Ready Ma...

on Fri, 08/15/2014 - 21:09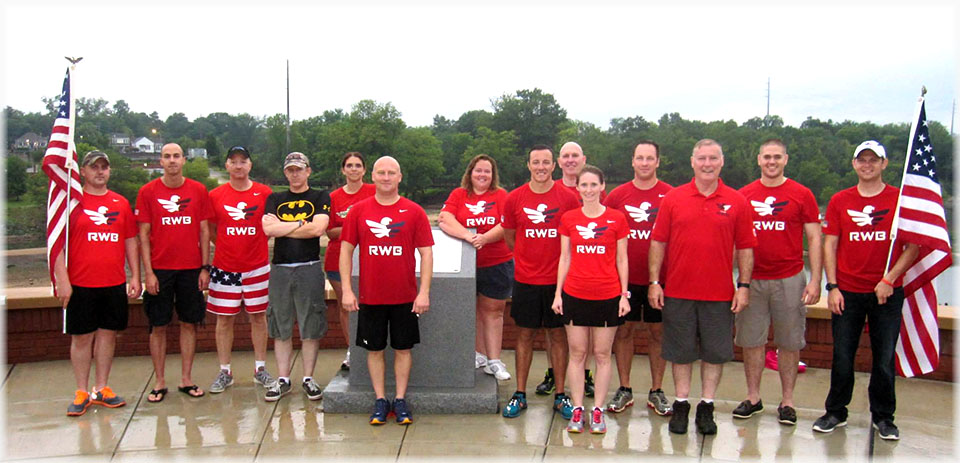 Team Red, White, and Blue's mission is to enrich the lives of America's veterans by connecting them to their community through physical and social activity. It sounds pretty simple, but this is no small task. It is the rare case that a Veteran—wounded or not—returns from a deployment the same as they left, and their families.


Team RWB members embody the grassroots nature of our organization. They are a large component of our fundraising efforts. But of even greater importance is their ability to bring awareness to the cause. Proudly wearing the Team RWB eagle, our athletes will continue step after step, minute after minute, and mile after mile to bring awareness to wounded veteran issues. Whether they walk, run, cycle, swim, do yoga, Cross fit or hike, Team RWB athletes inspire veterans to live an active lifestyle---and use exercise to help ease their transition from the military to civilian world.


In certain locations across the country, Team RWB has chapters of veterans and community members who come together for a weekly exercise event and to participate in local 5K and 10K races. These locations include Atlanta, Houston, Washington (DC), Syracuse (NY), Ann Arbor (MI), Chicago, New York City, Tampa, Daytona, San Diego, Philadelphia, and many other cities and towns.


Columbus Georgia is an example of an active and growing community, but not an official chapter yet. We are working diligently to complete all the requirements and will soon be an official chapter. Locally, the team will support and participate in organized races, host group runs, bike rides, and a growing list of other activities to include social events to get to know each other.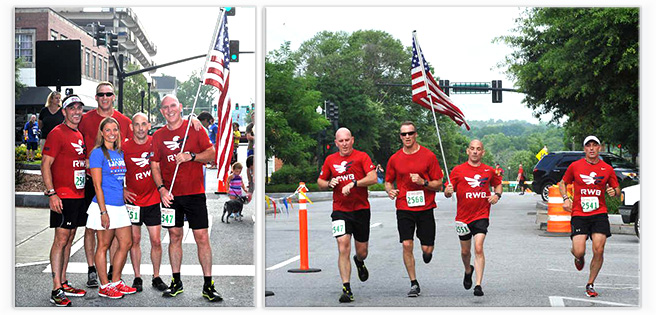 To sign up and join the Team to both support and inspire our country's Veterans, please visit http://teamrwb.org/get-involved/join-the-team.



Scott McCranie, Athletic Director
Team RWB Fort Benning Columbus
scott.mccranie@teamrwb.org
http://teamrwb.org/