Submitted by

At the Ready Ma...

on Wed, 08/28/2013 - 20:14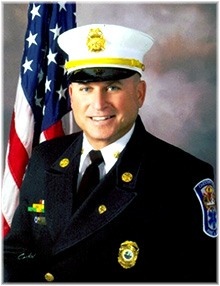 At the Ready is proud to announce that Chief Robert Avsec has joined our Advisory Board for 2013-2014! The Advisory Board is made up of professionals within the responder community who lend their guidance and expertise to ensuring At the Ready is relevant, accurate, and responsible. These dedicated experts, who serve as volunteers for a one-year term, are experienced Law Enforcement, Fire/Rescue, Emergency Medical, and Emergency Management professionals.


   Battalion Chief (Ret) Robert P. Avsec served with the men and women of the Chesterfield (VA) Fire & EMS Department for 26 years. His career as a fire officer is rather unique in that he spent a cumulative total of 9+ years in staff officer positions as: Director of EMS Division, Co-Manager of Emergency Communications Center (911), and Director of Training & Safety Division. Chief Avsec also served multiple tours of duty in the department's Emergency Operations Division.


   Chief Avsec holds a Bachelor of Science degree in Fire and Safety Engineering Technology from the University of Cincinnati and a Master's degree in Executive Fire Service Leadership from Grand Canyon University in Phoenix, AZ. He also is a graduate of the National Fire Academy's Executive Fire Officer Program. His post-retirement career has included consulting work with a private sector EMS agency, staff instructor and course developer with the Georgia Fire Academy, and private sector consulting with Department of Defense and federal agencies. Today he is a freelance writer for a major fire service trade journal on-line and has his own blog, 'Talking "Shop" 4 Fire and EMS,' at http://fireemsleaderpro.org.


Chief Avsec has contributed to the September 2013 issue of At the Ready in the article "Preventing the Most Common Cause of Fire." See the article here.


Follow Chief Avesec on Facebook
On twitter: @FireEMSLeader
Visit his blog Fire & EMS Leader Pro