Submitted by

At the Ready Ma...

on Wed, 09/30/2015 - 21:16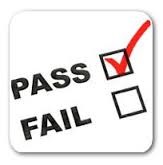 Many agencies and departments have entrance exam requirements, often both written and physical, to move to the next phase of hiring. Many of the written exams test skills such as reading comprehension and problem solving, not discipline based information, which is materials you would study in an academy to become certified. Some exams are administered at the State level (such as New Jersey, administered by the State Civil service Commission) in different locations, other are agency/ department specific but based on an approved state standard. Here are some resources to help you prepare for your pre-employment exams for a Firefighter, Law Enforcement Officer, Dispatch/ 911-Telecommunications, and EMS personnel. Many of the agencies will provide a "Candidate Exam Prep Guide" for free, along with the minimum physical exam requirements to assist candidates in preparing for the exams. A few agencies also provide physical preparation guides to assist training and fitness preparation. Here are a few free resources available to help prepare you for the exams!
Firefighter Exam resources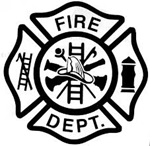 (Many from the larger municipalities to help you get a "feel" for the formats)
Written Exam:
City of Boston
This website
has a ton of resources to help you "brush up" on reading comprehension, math, and mechanical aptitude
San Antonio
Louisiana
(given throughout the state)
Many online resources have free practice exams, and then offer study materials and additional resources for sale, here are a few:
Fire Quiz
Fire quiz
Fire Test
Physical Exam:
NOTE: The Candidate Physical Ability Test © (CPAT) is administered in many jurisdictions, and is the test of the International Association of Firefighters (IAFF)/ International Association of Fire Chiefs (IAFC)
Boston Exam Prep
Lincoln Prep
Test
, there is a
preparation guide
as well.
Law Enforcement (Police Officer, Deputy, Corrections) Exam Resources

The National Police Officer Selection Test (POST) is the exam for many jurisdictions as pre-employment selection testing. After selection, other exams are typically required by each state for certification under each state's Peace Officer Standard Training (POST).
Study Guide
Louisiana Guide
Denver Prep Guide
Other
paid resources
can be found online, these resources seem much more standardized, due to the nature of a more standardized pre-employment written selection test for Law Enforcement Officers.
Physical Exam
Unlike the CPAT for Fire Departments, Law Enforcement Physical pre-employment physical exams vary based on agency and also type of Law Enforcement employment. Here are a few free links to different physical exams. Check the requirements for the agency where you are intending to apply.
Federal: U.S. Immigrations and Customs Enforcement (
ICE
).
Illinois State Law Enforcement
Fitness Standards
Las Vegas PD has a
12 week training program
available free online.
Dispatch/ 911 Tele-communications Exam Resources

The National Dispatcher Selection Test (NDST) assesses five areas of aptitude for working in 911 Communications centers. Many jurisdictions have moved to this exam as a pre-selection requirement. Information on this exam can be found:
Selection Test
Test Information
California
maintains its own exam.
Exam Guide
Criticall911
is another test that may be administered pre-employment.
Criticall911 maintains
sample questions
and formats, videos, and information for several different exams which may be given.
Other resources
(paid).
Emergency Medical Services (EMS) Exam Resources

EMS is its own public safety testing beast because certification is required PRIOR to any hiring consideration, but the written and practical exams have to be passed, so here are a few resources:
Free
test questions and links to other preparation resources.
Over 500 Free
EMS questions
.
Many agencies are requiring a physical fitness test for hiring, however, in many jurisdictions, EMS fitness requirements are lax (or non-existent). Here are some training resources for EMS specific physical job demands:
Volusia

NAEMT