Submitted by

At the Ready Ma...

on Sat, 10/31/2015 - 20:45

The men and women who receive the call during an incident that can be someone's very worst nightmare are often not recognized as being in the traditional "First Responder" category. But for all of the other disciplines, the Dispatchers on the line, managing to receive critical information from often panicked people, they truly are on that scene first. This month, we provide FREE resources for training and continuing educations for the men and women who are the "Gold Line" to the scene, keeping communications open, providing directions, sometimes giving instructions to callers, and above all ensuring the public safety response is safe and appropriate for the incident.
These resources are videos, manuals, online courses and some are state specific. Here are a few of the offerings we found:
S-144: Telecommunicators Emergency Response Taskforce (TERT) Basic Course

Course Date
- available interactive online
Course Overview
- This online course is intent on providing guidance to 9-1-1 operators, call takers and dispatchers on what to expect when being deployed to a disaster site.
Course Objectives
: Prepare 9-1-1 operators, call takers and dispatchers on what to expect when they are deployed to an impacted area.
Note:
If the participant is intent on being deployed as a result of successfully completing this course, they will need to send a copy of their IS-144 TERT Basic Course completion certificate to their State TERT Coordinator. This will place the participant in the National TERT Database, a necessary step in being eligible for deployment to an impacted area.
Primary Audience
- Nation's 9-1-1 operators, call takers and dispatchers
Prerequisites
- IS-100 and IS-700 (also available at FEMA online)
It will be helpful for participants to be familiar with the Homeland Security Exercise and Evaluation Program (HSEEP).
CEUs
: 0.3 Course Length: 3 hours
Dispatching for the Altered Mental Status call

Advance topics in Crisis Intervention Team (CIT) videos now available!
To access the videos, users must run Microsoft Silverlight. If you are not running Silverlight, the video display should prompt you to install the program, which takes only a couple minutes. If you do not see the prompt, download the free
Microsoft Silverlight
program on your own. You will likely need to restart your browser after installation.
Presenter
: Sgt. Mike Yohe, Akron Police Department
•
Dispatcher Training: Part 1
•
Dispatcher Training: Part 2
•
Dispatcher Training: Part 3
•
Dispatcher Training: Part 4
•
Dispatcher Training: Part 5
De-Escalating Psychosis
Presenter
: Milt Greek
Note: Audio will commence after introduction
For more information on this topic, please visit Milt Greek's website
here
.
Risk Assessment for Violence
Presenter
: Dr. Phil Resnick
Working with Juveniles
Presenter
: The Honorable Linda Teodosio, Judge of Summit County Juvenile Court
Excited Delirium
Presenter
: Mary Jo McMullen, M.D.
Emergency Room Physician, Akron General Medical Center
Crazy - A Father's Search through America's Mental Health Madness
Presenter
: Pete Earley
Autism
Presenters
: Brian Moore LISW/S and Jordye Joyce OTR/L
Working with Special Populations
Presenters
: Sgt Mike Yohe, Akron Police Department; Lauren Humphrey, Alzheimer's Association, Sherrie Carsey, Veterans Administration and Paul Lilley, Hancock County ADAMH Board>
State of New Jersey Emergency Medical Dispatch Guidecards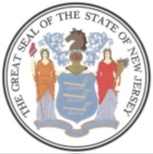 This 50 page guide offers flowcharts, questions to ask, a guidecard index, and provides dispatch guidance, such as for aeromedical support.
Other FREE Dispatcher Resources can be found
here
.
Caveat from the website: Info on Free Online Training Programs
While students may not be able to find many free online emergency medical dispatch (EMD) training programs through public and not-for-profit schools, there are a number of resources provided by emergency response organizations. Students can access these educational materials on their own time, though college credit isn't awarded for completing them. Additionally, these materials won't qualify someone for a job in this field.