Submitted by

At the Ready Ma...

on Sat, 10/31/2015 - 20:44

By Mike Kennedy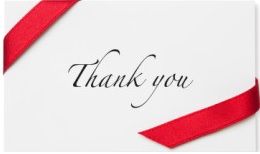 For most people, giving just feels good. This is especially true when we give to someone we love. We get to see the joy they express when they open a gift we have given them; their smile beaming brightly. We get to feel the hug or the handshake of thanks and gratitude. We hear the words "thank you for this gift you have given me", and we are immediately affirmed as a good person doing a good thing. Giving is harder to do though when we are asked to do it for people we have never met and probably won't ever get the chance to meet; yet we give still. This is evident in the generous support given to the help the victims of natural disasters such as the 2004 tsunami that hit South Asia, where American citizens gave $1.4 Billion and Hurricane Katrina relief efforts where Americans gave $3.4 billion.
Beside the fact that being generous affirms our sense of goodness, have you ever wondered why giving just feels good? Arthur C. Brooks, associate professor of public administration at the Maxwell School of Citizenship and Public Affairs, Syracuse University, has wondered this and also investigated it thoroughly. In a
2006 cover story
for Philanthropy Magazine, professor Brooks debunks a view commonly held by other nations that Americans are actually stingy. The article is very analytically rigorous, well thought out and full of stringent analysis. In debunking this view, professor Brooks sheds light on what he and some European think tank members believe is one of the reasons giving feels good.
Brooks calls it The Religious Factor. He begins his discussion of this factor by quoting François Heisbourg, director of a Paris based think tank, who summarized the differences between Americans and Europeans, ""The biblical references in politics, the division of the world between good and evil, these are things that [Europeans] simply don't get." Brooks also adds a quote from the New York Times by a former adviser to former French President, the late François Mitterand, "Europe defends a secular vision of the world," whereas the United States has "an altogether biblical self-assurance in its transcendent destiny."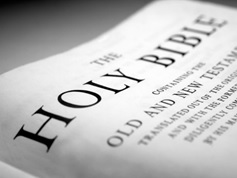 From the Christian perspective, scripture is full of verses about giving. Luke 6:38 is but one example, "Give, and it will be given to you. A good measure, pressed down, shaken together and running over, will be poured into your lap. For with the measure you use, it will be measured to you." (NIV). 2 Corinthians 9:7 is another "Each of you should give what you have decided in your heart to give, not reluctantly or under compulsion, for God loves a cheerful giver." (NIV). Since these verses are found in the Bible, it might lead one to believe that the giving talked about in them refers to giving to the church or to a faith based ministry. While Christians also are commanded to give to the church, these verses refer to giving to others, namely the poor and needy.
But what about the secular perspective? What is it that happens in our brains when we give? Cognitive psychologists will tell you that giving is a true act of altruism. By showing unselfish concern for the well-being of others and giving without the expectation of anything in return, our psychological health is improved. Cognitive psychologists have
conducted experiments
using functional magnetic resonance imaging (fMRI); a test that monitors and displays oxygen levels in the brain, that show the same area of the brain that "lights up" when we eat great food we love, or even have sex is also "lit up" when we give. Apparently, this area of the brain lights up even more when we give to a charity that we choose.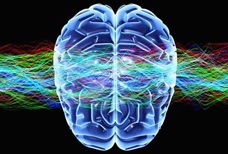 Hoping not to lose anyone with what's coming next, but neuroscientists have found neurological connections that are effected by giving also. In an article about the Brain Reward Pathways, doctors at the Icahn School of Medicine at Mount Sinai explain it by saying that the most important reward pathway is the mesolimbic dopamine system. They provide a detailed explanation in medical and neuroscientific terms, but thankfully also simplify it for us non-neuroscientists. The
simplistic explanation
, which by the way is the kind I like best: "activation of the pathway tells the individual to repeat what it just did to get that reward. It also tells the memory centers in the brain to pay particular attention to all features of that rewarding experience, so it can be repeated in the future."
Granted, immediately after the simplistic explanation, the authors lose my interest altogether because they begin to discuss how this pathway is a very old one from an evolutionary point of view by stating that this kind of dopamine system is found in worms and flies that evolved 1-2 billion years ago. Nevertheless, the author's (of the Mount Sinai article) views on evolution and flies and worms from 1-2 billion years ago is irrelevant to this article. The neurological connection is real in humans and all who are reading this article are human, so we will stick with the simplistic explanation of the neurological reason that giving feels good. When we give, our brains make it feel good, our brain tells us to pay close attention to every aspect of the giving so that we can do it again, and we do it again because it feels good.
Mike Kennedy is the Sr. Adviser to At the Ready Magazine, with 14 years of experience as an Experimentation Manager at the US Army Maneuver Battle Lab which provided a strong analytical background, a student of Psychology, and a Christian.