Submitted by

At the Ready Ma...

on Mon, 05/04/2015 - 20:57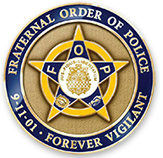 The 2015 National Police Week is set in the Nation's Capital. This year's agenda offers many events, all of which honor those brother officers who have paid the ultimate price while serving and protecting. The event annually draws tens of thousands peace officers and survivors from around the world.
The
Annual Blue Mass
will be held Tuesday 5 May at 12:10 PM at St. Patrick's Catholic Church. At this mass, officers and survivors come together to remember fallen officers from law enforcement and public safety agencies and ask for protection for them to continue in the future. Learn more by calling 202-347-2713 or visiting their site
here
.
The
20th Annual LawRide
is set for Sunday 10 May. The procession assembles at 6AM at RFK Stadium/Armory. Kick stands up at 9:45. The ride will proceed to the Memorial for a wreath laying ceremony and presentation. For more information, visit them
here
or e-mail Sylvester Barnes at jdpbk1@yahoo.com.
The
Washington Area Law Enforcement Memorial Service
is confirmed for Monday 11 May at 11AM in front of the Memorial Fountain. The sacrifices of Sergeant Clinton J. Holz of the Capital Police and Corporal Jamel Clagett of the Charles County Sheriff's department will be honored and remembered. They are looking for volunteers to help with set-up or take down. To learn how to get involved, send an email to Patty Sucato at psucato@dc-fop.org.
On Tuesday 12 May, the
Police Unity Tour Arrival Ceremony
will take place at the National Law Enforcement Officers Memorial at 2PM. This event has raised nearly 16 million dollars for the NLEOMF. Visit their
site
, call 973-443-0030, or E-mail info@unitytour.com for more information.
The
27th Annual Candlelight Vigil
is scheduled for 8PM on Wednesday 13 May at the 400 block of E Street, NW. Tickets are not required. Due to parking limitations, it is strongly advised that anyone attending the event take the Metro Red Line to Judiciary Square. For additional information please call 202-737-3400.
The
National Police Survivors Conference
and
C.O.P.S. Kids/Teens
event will be held on Thursday 14 May at the Hilton Alexandria Mark Center Hotel. Family and co-worker survivors have opportunities to receive support to understanding grief, prepare for trial, learn new coping skills, and build connections with others. School aged children of fallen officers spend the day at Quantico taking part in activities specially tailored for their age. Sponsored by Concerns of Police Survivors, (C.O.P.S.) The second day of the conference which is scheduled for 16 May where surviving family and co-workers have more opportunities to learn about coping, grief, and build connections. Kids and Teens of fallen officers spend the day with activities. In the evening, family and co-worker survivors can relax and enjoy the "Picnic on the Patio" at the Hilton Alexandria Mark Center Hotel. Visit their
site
or call 573-346-4911 for more information.
Also on Thursday 14 May will be the 13th annual
Steve Young National Honor Guard Competition
and
Pipe Band Competition
from 8AM-4PM. Hosted by the Fraternal Order of Police, this event takes place at the Grant Statue (west front of the United States Capitol.) During the day you will see honor guard teams and pipe bands all performing for the public as they pay their heart felt tributes to law enforcement and the nation's surviving families.
On Friday, 15 May the
34rd Annual National Peace Officers' Memorial Service
, Sponsored by the Grand Lodge Fraternal Order of Police and the Grand Lodge Fraternal Order of Police Auxiliary will be held on the West Front of the United States Capitol in Washington, D.C. The Service begins at 11:00 a.m. and is expected to run approximately 2 hours. Contact: Andy Maybo (amaybo@dc-fop.org) or Linda Hennie (lshennie@aol.com). The Wreath Laying Ceremony will be held immediately following the Memorial Service at the National Law Enforcement Officers Memorial, located in the 400 block of E Street, NW.
The FOP DC Lodge #1 will also be hosting events every day at 1880 2nd Street SW Washington D.C. For maps and directions check
here
. The event starts at 11AM for three days and goes till 2AM. Vendors will be set up during this time and will be there for all three days. The lodge's bar and food service will also be open along with music and entertainment. Pipe bands will be required to check in with security before starting to play. No pipe bands will be allowed to play on May 15 at the site. For more information contact Ken Roske, Fraternal Order of Police, National Memorial Committee, 711 4th Street, NW, Washington, DC 20001. E-mail: policeweekhg@aol.com
This year's Memorial Service will honor 131 brave heroes who gave their lives in the line of duty in 2014.