Submitted by

At the Ready Ma...

on Thu, 08/03/2017 - 01:46
At the Ready staff traveled to Orlando in June to check out the latest in technology that could be adapted for First Responders! The target audience for the capabilities we saw are professional Audio Visual Integrators for commercial applications
1
, but that didn't stop us from going and investigating all of the emerging tech! We believe the responder field has a tremendous need for technology, keeping affordability in mind, and we found some capabilities to talk about.
Capabilities for Extending Communications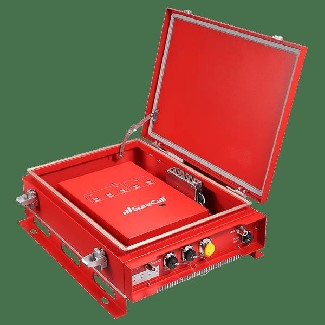 Surecall Public Safety Band RF Booster
We don't need to tell anyone here about the problems faced by communication limitations. On the RF band, there are sometimes "dead zones" within buildings and in complex terrain. We found a system, FCC approved, that can extend the Public Safety Band frequencies up to 80,000 square feet. Yes, you read that correctly. "Guardian3 QR (Quick Response Unit) is equipped with a tri-band booster that has a maximum gain of 80 dB on the Public Safety frequency bands, supporting 100+ simultaneous users per band on 700 MHz (FirstNet Ready), 800 MHz, and 900 MHz SMR (Specialized Mobile Radio Service)
2
."
Surecall Guardian 3-QR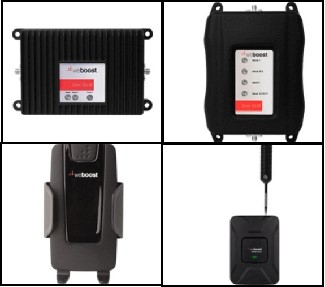 WilsonPro Mobile Cellular Signal Booster
Cellular frequency technology has become an indispensable communications lifeline in regions where RF is unreliable, or repeaters are not widely available. Many organizations use cell phones for backup communications. But just like with other comms, there can be dead spaces in areas where cell signals are weak or unavailable. We first spoke about Wilson Pro in our August 2013 issue, because they have a mobile capability that can be installed into a vehicle to extend cellular signal. They have products that can be mounted on buildings, and also in ambulances, police vehicles, and other command vehicles for assured communications. Checkout their line of public safety products:
WilsonPro Cell Signal Boosters
WeBoost Collection
Wireless Intercom Technology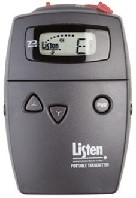 Listen Technology: Listen Portable System
Noisy scene? Need multiple agency leaders communicating in a single area?
Listen Technology
3
started with products designed for museum tours and other commercial applications, including enabling translators to work with foreign language speakers at events. But we think there are other applications for their products! Of particular interest is the "Listen Portable" line of products- one way or two way communications capability, and at least a football field of distance. Best part? NO PROGRAMMING! Touch two of the receivers to each other, and they are paired. These comms are a secure, closed system. Where a community has only a few dedicated "disaster" communication channels, providing this technology to leadership at the mobile TOC or AA permits discussions via the intercom without interrupting communications with the field via RF radio or cell phone. Up to ten devices on one channel, and they have portable recharging capabilities as well.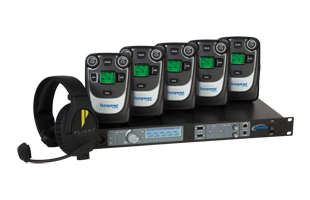 Pliant Technology Tempest System
Pliant Technologies' Tempest2400
4
is a wireless intercom system designed for broadcast crews! This technology provides license-free wireless intercom capabilities, operating on the 2.4GHz band. The belt worn receivers allow for communications between users without the concern of RF interference. What we found interesting is the technology utilizes frequency hopping so it doesn't require frequency coordination on scene. The system we looked at can be vehicle mounted, and is also interoperable with other intercom systems, check with the manufacturer for details! "Tempest2400 is an all-digital 2- and 4-channel wireless intercom system that operates in the worldwide license-free 2.4GHz band and is certified CE for the European Union."
Link to Tempest2400
Collaboration Capabilities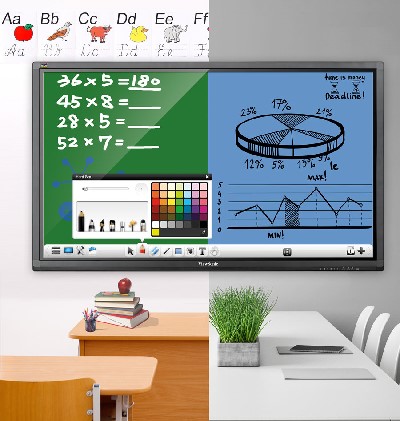 ViewSonic View Boards
5
Can you say scene management? ViewSonic is known for its gaming and high end displays. We found this visualization commercial system a gem; a technology designed for interactive education environments! The display board comes in several sizes, wall mounted or mobile on a cart. The cool thing is the board itself has
collaboration software already built in!
"Integrated with ViewSonic vBoard
™
and Cast software, as well as Zoom
®
software, this display delivers out-of-the-box annotation and content sharing capabilities. This display can also be upgraded with Intel
®
Unite, which can wirelessly and securely display media from any range of devices such as tablets, laptops, and mobile phones.
6
" No subscription or other software required…We think these boards are a good fit for public safety agencies on a budget.