Submitted by

At the Ready Ma...

on Wed, 08/28/2013 - 23:16

   Welcome to the September 2013 issue of At the Ready. First, this issue is dedicated to the Fallen. We remember the sacrifice of the heroes of 9/11 who rushed into the nightmare, placing others' lives above their own. Many have fallen before and since that fateful day, and we honor each of them, their service, their sacrifice, and we mourn all who have gone too soon. Rest In Peace, we've got it from here.


   For the second topic, "Keeping Yourself Safe", we honor those who are still serving. We tackle the uncomfortable topics like suicide, assaults on responders, and PTSD that need to be discussed. We offer a physical fitness program that is flexible enough for shift work and is specifically designed for responders addressing the unique physical demands of the job. We include technology topics that will assist in your safety, such as inexpensive solutions that can be implemented for communications and one that prevents cooking fires, which every responder should have on every stove both on and off duty. And we talk about how you can get funding for these solutions.


   Much is demanded of the men and women who choose to become responders. For those who paid the ultimate price, we can never thank you enough. For those of you still serving, thank you. We appreciate your service. For those who have retired or left the field, thank you. We appreciate your wisdom and experience. For the families of responders who understand the missed dinner and Little League Game, thank you. We appreciate your loving support.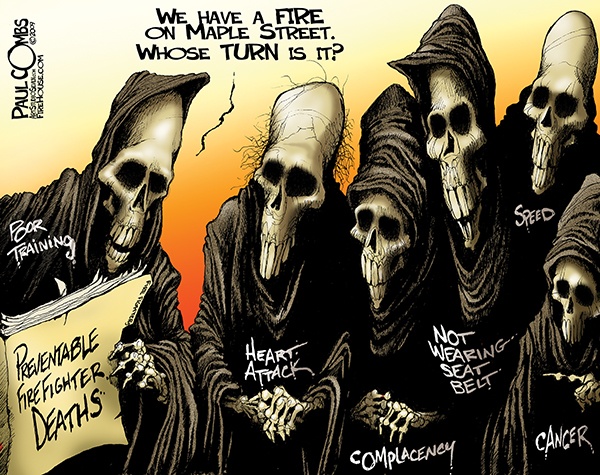 Stay safe out there. From all of us here at At the Ready.


      With Warmest Regards,
         Dawn