Submitted by

At the Ready Ma...

on Mon, 05/27/2013 - 22:55




At the Resource
   This ongoing feature provides information on free resources accessible to first responder departments nationwide. This includes training, equipment, and funding opportunities that focus on rural and small-to-midsize communities.


Free FLETC State and Local Training and Webinar Series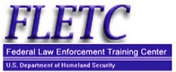 The Federal Law Enforcement Training Centers (FLETC), established in 1970 and now a part of the Department of Homeland Security (DHS), provide high-quality, tuition-free trainings and workshops for members of law enforcement nationwide. Headquartered in Glynco, Georgia, FLETC has several official training sites, and also offers courses hosted by individual departments at their location. This includes courses specifically designed to meet the needs of rural departments, and priority will be given to members of rural agencies when registering for these trainings. In addition to free courses, advanced training programs are available on a fee-based structure; if a department is unable to afford the training, subsidy assistance may be provided as available.



Tuition-Free Training Programs


   FLETC's state and local tuition free trainings are provided for state, local, campus, tribal and territorial law enforcement agencies. Attendees who complete the program will receive a certificate, and all programs are POST certified where available. Student registration is available here, and enables attendees to modify and track their course enrollment. The full June to September schedule, which includes all dates and links to detailed course descriptions, is available here (click into the PDF links for details and registration information).


Among the 15 types of courses and workshops currently scheduled are:


   •   First Responder Training Program (FRTP): This two and a half day course will address issues relevant to law enforcement officers and support personnel, with a focus on the "practical application of sound response principles." Curriculum topics include the incident command system, weapons of mass destruction, crisis intervention, institutional safety planning, and rapid deployment to an active shooter. This course will be offered in Picatinny, NJ, September 10-12, 2013, and St. George, UT, September 24-26, 2013.
   •   Investigative Techniques Workshop/In-service: This two day course includes investigative techniques and will instruct participants "to identify and/or demonstrate the proper methods to locate, collect, and package evidence, as well as identify current case law and legal issues as they relate to search and seizures, identifying types of searches and how to prepare an affidavit for a search warrant." This course will be offered in Lafayette, LA, May 21-23, 2013; Ashburn, VA, July 30-Aug 01, 2013; and Many, LA, August 13-15, 2013.
   •   Drug Law Enforcement Training Program (DLETP): This three-day course is "designed for newly assigned drug investigators or those assigned to street crime units with a drug enforcement responsibility." It is currently scheduled in 10 states nationwide. Dates and locations are viewable on the program page.



Hosting a Program


   State, local, campus, and tribal law enforcement agencies may apply to host a training program by completing the form available on this page, which also provides region-specific contact information for assistance. The full list of available courses and workshops is provided here.



State and Local Law Enforcement Training Symposium


Along with the regular course offerings, FLETC generally offers four to five free State and Local Law Enforcement Training Symposiums (SLLETS) each year. These programs come in two formats:


   •   Five Day Symposium – These SLLETs are offered on the FLETC campus and include a 3-day specialized training course. They run Monday through Friday, and meals and lodging will be provided. Attendees may earn up to 28 continuing education units.


   •   Three Day Symposium – These SLLETs are held nationwide from Tuesday to Thursday and include lodging for officers traveling more than 50 miles from their place of work. Training is provided in 4 and 8 hour increments by subject matter experts, and attendees may choose from multiple subjects, receiving up to 18 continuing education units.


Attendees must be full-time sworn law enforcement officers. There are currently two SLLET programs scheduled:


   •   Charleston, SC -- June 17-21, 2013
   •   Glynco, GA -- August 19-23, 2013



Webinar Series – Legal Issues for Law Enforcement


FLETC is currently offering a free series of webinars presented by its legal instructors that cover topics such as the use of force, and electronic communications in criminal investigation. Registration for these webinars can be completed at the links provided in the full schedule here. The webinars include:


   •   Use of Force: The United States Supreme Court's analysis under Graham v. Connor for judging law enforcement officers accused of using excessive force. This is 50-minute webinar presented by Tim Miller of the FLETC Legal Division, and registration is available here for Friday June 21st, 12:30 EDT.
   •   Searches After U.S. v. Jones: This is a two hour webinar presented by Bruce-Alan Barnard, of the FLETC Legal Division, and registration is available here for Tuesday, June 18 at 2:30 EDT, or here for Tuesday June 25, at 2:30 EDT.