Submitted by

At the Ready Ma...

on Thu, 04/18/2013 - 20:27




   At the Region is an ongoing feature that discusses the state-by-state training, certification and employment requirements of first responder departments across the nation. This section looks at the history and development of first responder standards, and spotlights the way that small departments integrate local specialties into national regulations. In this issue, At the Region begins by looking at requirements in the northwestern United States, including Alaska, Washington, Oregon, and Idaho. EMS requirements for this area can be viewed here and Firefighting requirements here.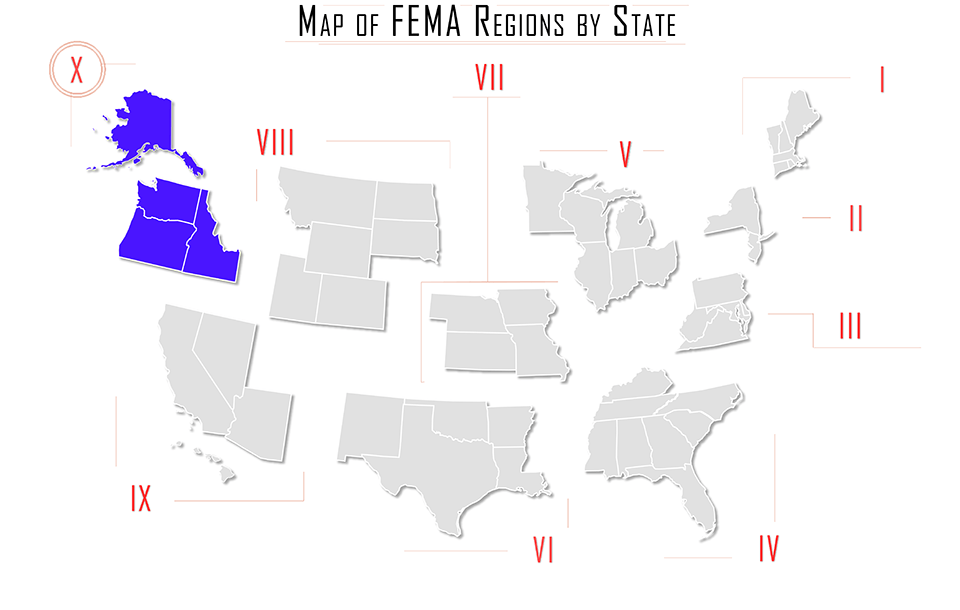 FEMA Region X - Law Enforcement Officers (LEO)


   Law enforcement includes an extremely diverse range of agencies dedicated to promoting safety and public order through the application of national and regional laws and regulations. The variation of laws and penalties nationally and internationally necessitates region-specific training and specialization, while officers must also be familiar with overarching legislation and judicial decisions governing procedure and jurisdictional reach. This applies to agencies at the federal, state, county, and municipal levels, all of whom serve and protect their constituency in a dangerous field that exists within a complex and challenging framework.



Alaska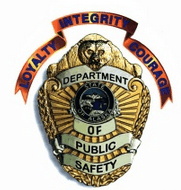 Alaska Police Standards Council


   The Alaska Police Standards Council, which covers 52 member departments, has the ability to establish minimum selection and training standards for police employment in Alaska. Individual agencies may, at their discretion, set requirements that exceed the standards provided by the APSC. The Council also provides a calendar of upcoming training events available state wide, which can be viewed here. Minimum standards for police officers include:


   o   21 years of age
   o   High school diploma or GED
   o   Meets background check requirements
   o   Able to perform job duties
   o   Complete the Field Training Manual within the required time frame (either the officer's probationary period if he/she attended an approved academy within six months of employment or was previously certified, or within six months of hire).
The basic police training program approved by the APSC also includes minimum standards for instruction and content. Approved programs include:
   o   Forty hours of supervised field training and 400 hours of basic instruction
   o   Ten hours of first aid instruction sufficient to qualify for a Red Cross First Aid Certification or Council equivalent
   o   Instruction in relevant subject areas such as criminal law, administration of justice, and criminal investigation


   APSC Reciprocity


   Alaska has the discretion to waive part or all of police training requirements for an applicant who has held a valid certificate within 10 years of application, provided that they:


   o   Completed an equivalent training program
   o   Undergo a 12 month probation period within an Alaska police department
   o   Complete the Alaska Police Standards Council (APSC) field training program
   o   Complete a minimum of 80 hours of classroom training for laws, systems, and procedures considered unique to Alaska, as well as a first aid refresher course and firearms qualifications. The reciprocity academy is generally held in Sitka, Alaska, in January; admission requires a sponsoring agency and APSC approval.


   These guidelines represent the minimum reciprocity standards required by the APSC; individual law enforcement agencies may have additional requirements for employment.



Idaho




   Idaho Peace Officer Standards and Training (POST)


   The Idaho Peace Officer Standards and Training Council has the ability to establish requirements for the employment, retention, and promotion of peace officers, who must be certified by the Council within one year of employment. Minimum standards for the potential hire of peace, county detention, juvenile detention, and juvenile probation officers are provided in the Idaho Administrative Procedures Act (IDAPA). These standards include:


   o   US citizenship
   o   Minimum of 21 years of age
   o   High school diploma or GED certificate
   o   Good moral character
   o   The ability to pass a background investigation, traffic record check, and FBI fingerprint clearance
   o   Adherence to the Code of Conduct/Ethics
   o   Six month probationary period once hired


   For qualified hires, there are several options approved by POST for obtaining certification. The first two options include attendance at the Idaho POST Academy in Meridian, Idaho. In the agency-hire option, a law enforcement agency would hire an applicant, and sponsor their completion of the academy. Applicants must complete the Idaho Physical Readiness Test within six months of the Academy start date, and complete online courses prior to attendance. In the Self Sponsored option (patrol certification only), applicants would pay their own tuition to attend the 10-week POST Academy.


   In the Certified College Program, applicants would pursue certification through one of the approved programs offered by Idaho State University, the College of Southern Idaho, or North Idaho College. Individual college requirements and contact information can be found here. To complete their certification, applicants must pass a criminal background investigation, complete POST certification tests and examinations, be hired by an agency within three years of program completion, and complete the field officer training program and probationary period within their agency.


   Reciprocity


   Idaho offers certification to officers from out of state departments with approved training requirements through its challenge program. Officers seeking to be certified through this program must first be hired by an Idaho department. They must then complete the Challenge Packet, which includes documents such as firearms qualification, hearing exam reports, and the physical readiness test. Once the packet has been submitted to POST, the regional requirements can be completed, including:


   o   Online classes and exam in Idaho Law
   o   Idaho POST firearms short course qualification
   o   Idaho POST Physical Readiness Test
   o   Written Challenge exam



Oregon




   Oregon Department of Public Safety Standards and Training (DPSST)


   The Oregon Department of Public Safety Standards and Training is responsible for setting the minimum training and employment standards for public and private security providers, as well as fire and telecommunications personnel. Under DPSST regulations, prospective members of law enforcement must meet minimum standards to include:


   o   Citizenship
   o   Minimum age of 21
   o   Criminal background check including fingerprinting
   o   Moral fitness
   o   A high school diploma or GED, as well as a Department-approved reading and writing test (waived if the applicant has a degree from an approved four-year institution)
   o   Physical, visual and hearing examinations
Individual agencies may have requirements that exceed these basic standards.


   Once hired by a department, qualified applicants are required to complete a Basic Training Course, including field training, within 12 months of hire for correctional officers, and 18 months for other law enforcement officers. Applicants must also meet the department's physical fitness standard. Police officers must hold an active CPR/First Aid certification and complete 84 hours of department approved training every three years.


   DPSST Reciprocity Standards


   Reciprocity in Oregon is offered for officers who have received equivalent out of state training. In order to gain a waiver for training requirements, applicants must provide documentation of equivalent training or experience that is approved or certified by the employing agency in the state in which the training was received. Additional courses or remedial training may be required at the Department's discretion.



Washington




   Washington State Criminal Justice Training Commission (WSCJTC)


   The Washington State Criminal Justice Training Commission sets minimum standards for law enforcement training and employment. For all departments, recruits must complete 720 hours of basic law enforcement training within six months of hire; this can be done at the state Basic Law Enforcement Academy (BLEA), or the Washington State Patrol Academy in Sheldon. Applicants pass a physical ability test prior to acceptance in the academy, and must be hired by a law enforcement agency prior to attendance. In order to be eligible for admission, applicants must have:


   o   A high school diploma or GED
   o   A valid Washington State driver's license
   o   The ability to pass a background investigation, polygraph, medical exam, and psychological examination


   Reciprocity


   Reciprocity requirements are provided state-by-state in Washington, with equivalence either granted for out of state applicants, or conditionally accepted upon review of state curriculum and applicant work history (generally requiring that the applicant has worked as a fully commissioned law enforcement officer). A full list of states and reciprocity acceptance can be found here. Applicants must obtain an Equivalency Certificate through an 80-hour course completed over nine weeks, with an expected time commitment of 12 to 15 hours per week of participation and homework. The Equivalence Academy includes written examinations, practical exercises and orientation training; the application and required packets for completion can be downloaded here.