Submitted by

At the Ready Ma...

on Sun, 03/31/2013 - 02:26



   At the Region is an ongoing feature that discusses the state-by-state training, certification and employment requirements of first responder departments across the nation. This section looks at the history and development of first responder standards, and spotlights the way that small departments integrate local specialties into national regulations. In this issue, At the Region begins by looking at EMS requirements in the northwestern United States, including Alaska, Washington, Oregon, and Idaho. LEO requirements for this area can be viewed here and Firefighting requirements here.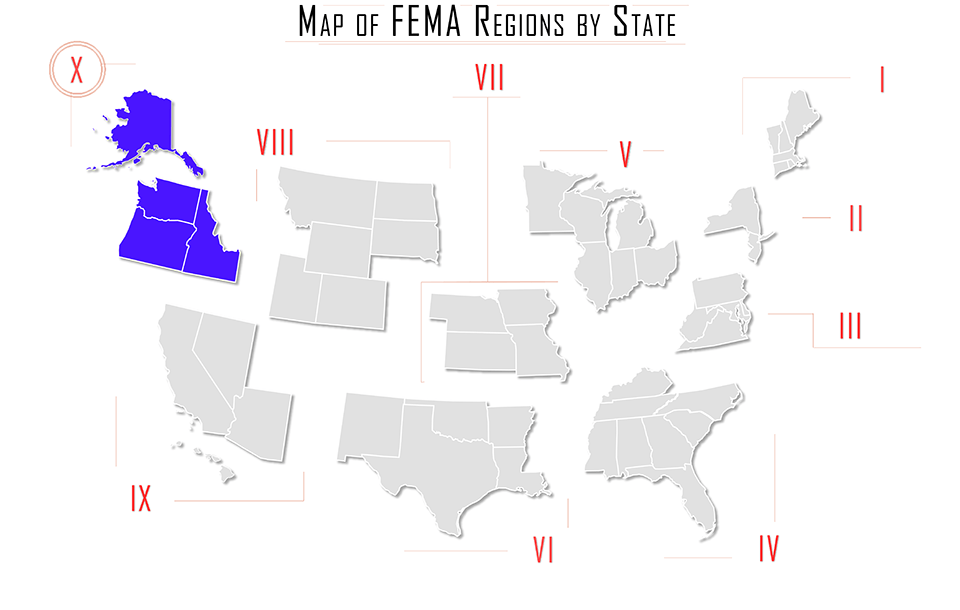 FEMA Region X - EMS
   Emergency Medical Technician certification levels result from a combination of national requirements and state by state regulations. All EMT training must meet minimum standards provided by the National Highway Traffic Safety Administration (NHTSA); this includes fundamentals in areas such as anatomy, medicine, and trauma, but states determine the final designations and requirements. An independent organization, the National Registry of Emergency Medical Technicians, also provides guidelines, and, although these are not mandatory, NREMT exams are used as the basis for certification at one or more levels in 45 states. Because of the variation in training, the NREMT national certification as an EMT does not equate to a license to practice, and transferring local certification depends on state by state reciprocity agreements.

Alaska



   EMT Certification Requirements


   EMTs applying for certification have two options for completing EMT-I requirements, which must include a minimum of 120 hours of course instruction and CPR certification. EMT-I certification is considered equivalent to "the National Standard EMT-Basic, as described in the United States Department of Transportation (USDOT) curriculum, revised in 1994, excluding the use of advanced airway devices." The first option is the completion of a standard EMT-I course. These courses are offered at institutions such as:


   •   The University of Alaska Southeast – This institution offers both EMS-I and ETT programs. Also required is the additional course HS S102, or current CPR certification.
   •   The University of Alaska Anchorage – Programs offered include ETT (3 credits), EMS-I (6 credits), EMS-II (3 credits), and EMS-III (3 credits).


   The second option is the ETT to EMT bridge program. The ETT, or Emergency Trauma Technician designation, is based on a 40-hour training course originally developed for logging camps, which has evolved into a state-wide program that may be modified to suit local needs. Bridge courses are a minimum of 80 hours in length, and meet EMT-I regulations for content.


   After completing the EMT-I examination, applicants must submit a completed, signed, and notarized application for certification, in addition to a copy of CPR credential, and non-refundable $25 fee. If using the ETT to EMT bridge option, an ETT credential or signed verification must be included as well.


   Reciprocity


   EMT-I


   Alaska accepts NREMT national certification for EMT-I, as well as certification or licensing and the equivalent from states or territories whose training includes DOT, National Standard Curriculum for the "Emergency Medical Technician: Basic, 1994 objectives". If an EMT's local certification does not include these objectives, a temporary EMT-I license will be issued that is valid until December 31st of the year of application, after which an approved refresher course must be completed, and an application for recertification is required.


   In order to be issued a state certification, applicants must provide:


   •   A non-refundable application fee of $25
   •   A copy of the valid state, territory, or National Registry certification
   •   Evidence of valid CPR credential
   •   Other proof of qualifications that the department, in its discretion, requires.


   EMT-II and EMT-III


   Alaska accepts EMT-II and EMT-III or equivalent certification from other states or territories, as well as NREMT national certification; however, applicants must also obtain sponsorship from a state-approved medical director. All other documentation as listed above is also required, in addition to proof of completion of the state written and practical examination at the level of certification requested.


   Contact Alaska EMS


   Division of Public Health
   Section of Emergency Programs
   EMS Unit
   PO Box 110616
   Juneau, AK 99811-0616
   (907) 465-3027 (Office)
   (907) 465-4101 (Fax)


Idaho



   EMT Licensure


   There are several steps in completing the Idaho EMT licensing requirements that must be finished before submitting the application packet. The first is the successful completion of an EMS Course; several accredited institutions offer this, including but not limited to:


   •   The College of Western Idaho – EMT Basic classes are a total of 140 hours, broken down into 35 sessions for a cost of $950. Prerequisites include a minimum age of 18, a high school diploma, AHA Healthcare Provider CPR completed by midterm (also offered at the college as a single day course for a $50 fee), a drug test/background check, and vaccinations. Additional costs of $162 for books (estimated), and a $130 charge for fees and testing also apply.
   •   The College of Southern Idaho – EMT Basic classes are a total of 144 hours plus clinicals, provided over two semesters for a cost of $2640 for Technical Certificates, and an additional semester plus $880 for Postsecondary Technical Certificates. Prerequisites include a minimum age of 17, application to CSI, academic transcripts, recommendations, a resume and cover letter, AHA Healthcare Provider certification, a physical exam, drug/background check, and vaccinations.


   Following the successful completion of an EMT course, applicants must pass NREMT's written and practical examination. This requires registration on the NREMT website, and completion of the exam at one of the Pearson VUE Authorized Test Centers, located in Boise, Coeur d'Alene, Idaho Falls, Lewiston, Pocatello, Twin Falls, and Spokane, Washington. Applicants must also pass a Criminal History Check by the Department of Health and Welfare, using Employer ID #1350. Finally, applicants must secure affiliation with an Idaho-licensed EMS agency.


   Reciprocity


   Idaho accepts EMT certifications equivalent to NREMT-B, NREMT-I, and NREMT-P, and requires verification that an applicant's training was based on national standards. If the applicant's original certification was not based on these standards, a Transition Course is required; courses vary by county. Applicants not required to take a Transition Course must still complete Idaho Extraction Awareness and Landing Zone Officer courses available at the TRAIN Idaho website.


   When applying for licensure, you must:


   •   Complete and submit the Idaho EMS Reciprocity Application, including a photocopy of an approved photo ID (driver's license, state identification, card, or military ID)
   •   Send an Idaho EMS License Verification Request to any and all states where you have held or applied for an EMS license
   •   Pass the NREMT assessment exam for your license level
   •   Complete a Department of Health and Welfare Criminal History Unit background check using EIN 1350
   •   Secure affiliation with a licensed Idaho EMS agency
   •   For Advanced EMTs and Paramedics – pay a $35 application fee.


   Contact Idaho EMS


   208-334-4000
   1-877-554-3367
   IdahoEMS@dhw.idaho.gov


Oregon



   EMT Certification


   Oregon's EMT certification process is based on NREMT standards and begins with the completion of an approved EMT course. These courses are available at institutions including, but not limited to:


   •   The National College of Technical Instruction – EMT Basic courses include 144 hours of classes and skills lab training, 12 hours of field time, and 12 hours of clinical observation, for a cost of $1045. Additional costs including testing, books, and fingerprinting are estimated at $352.50. Students must be at least 18 years of age, possess a GED or high school diploma, and provide two letters of recommendation, proof of health insurance, a valid driver's license, and proof of vaccination.
   •   Portland Community College - EMT Basic is offered as a six-month course with a total projected cost of $1650.05, including all tuition, exam, and additional fees. Prerequisites include a completed application, placement tests, proof of age (18 minimum) and high school diploma or GED, and documentation of vaccinations.


   Following the successful completion of the EMT course, applicants must submit their application packet and examination fee to their course director, who will forward documents to the Oregon Health Authority, EMS Section, for processing. Students then must pass the NREMT certification examination for the desired level; this is consistent for EMT, AEMT, and paramedic testing. After successfully completing this exam, applicants receive both National Registry certification and Oregon licensure. Applicants must take and pass both the written and practical examinations within 24 months of course completion.


   Reciprocity


   EMT Level


   Oregon accepts NREMT certification, along with proof of training in "alternative airway device supraglottic airway, blood glucose monitoring, epinephrine multi-dose vial administration, and epinephrine single dose ampule administration." Forms for proof of training can be downloaded here, in addition to accessing the request form required to receive a Reciprocity and Provisional Information Packet. Packets generally arrive by mail within 10 business days.


   Other Licenses and Certifications


   Transferring paramedics are required to have an associate's degree or higher from an accredited institution, or are required to have worked at the National Registry Paramedic level for an EMS agency or the United States Military. A provisional license may be issued if the applicant:
   •   Is licensed/certified and in good standing in another state
   •   Holds a National Registry Paramedic Certificate
   •   Is employed or has an employment offer from an Oregon EMS agency
   •   Has an Oregon EMS Medical Director willing to protocol a provisional licensed paramedic, and
   •   Is enrolled in an accredited institution and able to complete their degree within 24 months.
Other certifications are accepted at an applicant's NREMT certification level, except for I-99 and I-85 certifications, which are granted Oregon EMT-Intermediate, and Oregon EMT, respectively.


   Contact Information


   E-mail:health.webmaster@state.or.us
   Phone:971-673-1222
   FAX:971-673-1299
   TTY:971-673-0372


Washington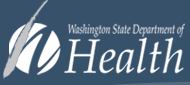 EMT Certification


   The first step in EMT certification is to complete a Washington State approved EMS training course. These courses are provided by institutions included, but not limited to:


   •   Tacoma Community College – EMT-B classes are offered in 12 to 13 week, and 8 to 9 week options, and cost approximately $1144.57, including tuition, books, lab fees, and state examination fees. Prerequisites include proof of high school diploma or GED, sealed official transcripts from other colleges, or photocopy of Accuplacer assessment exam scores, a photocopy of a current driver's license, a copy of a current Healthcare Provider CPR Card (American Heart Association) or Professional Rescuer CPR Card (American Red Cross), and documentation of vaccinations.
   •   North Seattle Community College – The 12 credit EMT course costs approximately $1185, and a first aid entrance exam is required prior to the start of the class. Prerequisites include a minimum age of 18, attendance at the orientation session, a valid driver's license, a high school diploma or GED, completion of AHE191 ($146) or having a Healthcare Provider CPR certification, and physical strength to lift and carry patients of up to 200 pounds with the aid of a partner.


   Following the completion of the course, applicants must pass a Department of Health approved certification examination for the applicable level of certification. The final step is the completion of the Initial EMS Certification Application, to be provided to the Department of Health Customer Service Office, at P.O. Box 47877, Olympia, WA 98504-7877. Along with the form, applicants should include the EMS Supervisor/Medical Program Director Signature Form, and Certificate of Course Completion.


   Reciprocity


   Washington accepts reciprocal and "challenge" certification for EMTs, Advanced EMTs and Paramedics, provided several conditions are met. All applicants must complete an infectious disease prevention training, even if completed in a different state. Acceptable classes include the "Infectious Disease Prevention For EMS Providers" generally given in initial EMR and EMT courses, or the seven-hour HIV/AIDS prevention training program, available here in person or online. Applicants must also meet the Reciprocity or Challenge requirements found in the Application Packet.


   Reciprocity is defined as "applying for Washington State EMS Provider certification based on current EMS provider certification from another state or with the National Registry of Emergency Medical Technicians." Applicants must:


   •   Provide proof of valid EMS certification from another state or national agency, or for paramedics, provide course completion certificate, letter, or transcripts from a nationally accredited agency
   •   Pass a Department of Health approved certification exam for the level of certification requested, valid for 12 months from the date of examination. Following 12 months, a department-approved certification exam is required.


   Challenge application is defined as "applying for certification based on possession of a current health care provider credential and proof of education equivalent to the knowledge and skills for the level of certification." Applicants must:


   •   Provide "course completion document showing education equivalent to the knowledge and skills at the EMR, EMT, or AEMT training level." Following review, applicants will be notified of the examination required for certification.
   •   Provide valid health care provider credentials
   •   Meet paramedic guidelines equivalent to reciprocal requirements (if applicable)
   •   Pass a Department of Health certification examination.


   Reciprocity applicants must also meet skill maintenance requirements following initial certification.


   NOTE: Military personnel, spouses, or registered domestic partners of military personnel have additional opportunities in maintaining and obtaining a license in Washington. Visit the Washington State Military Resource page for more information.


   Contact Information


   Department of Health
   111 Israel Rd SE
   Tumwater, WA 98501
   360-236-4700
   Fax number: 360-236-4818
   Email Address hsqa.csc@doh.wa.gov