Submitted by

At the Ready Ma...

on Thu, 06/13/2013 - 23:59

   At the Region is an ongoing feature that discusses the state-by-state training, certification and employment requirements of first responder departments across the nation. In this issue, At the Region begins by looking at law enforcement requirements in the western United States, including Arizona, California, Nevada, and Hawaii. Stay tuned for Region IX coverage of Fire Department regulations.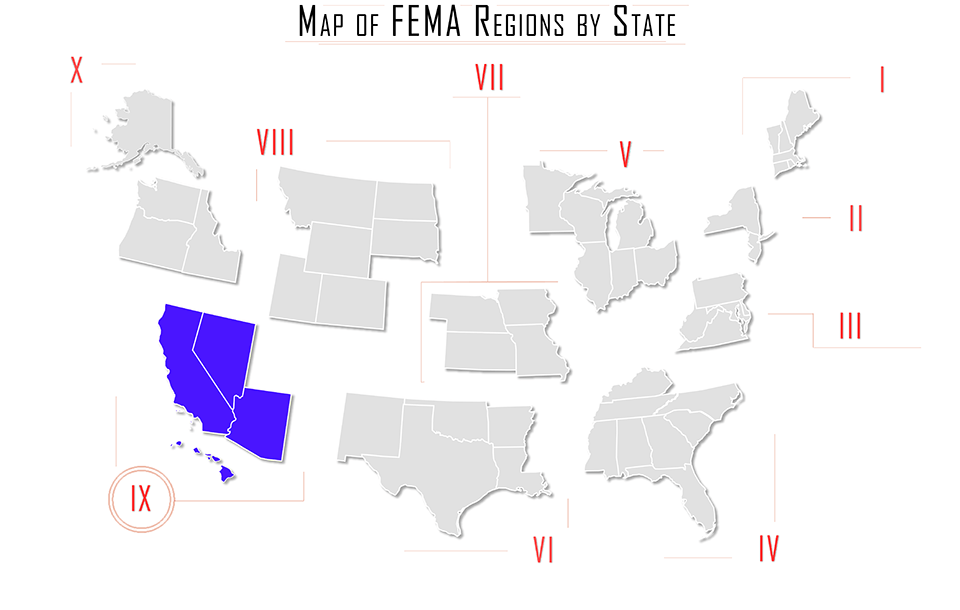 FEMA Region IX - Emergency Medical Services (EMS)


   Emergency Medical Technician certification levels result from a combination of national requirements and state by state regulations. All EMT training must meet minimum standards provided by the National Highway Traffic Safety Administration (NHTSA); this includes fundamentals in areas such as anatomy, medicine, and trauma, but states determine the final designations and requirements. An independent organization, the National Registry of Emergency Medical Technicians, also provides guidelines, and, although these are not mandatory, NREMT exams are used as the basis for certification at one or more levels in 45 states. Because of the variation in training, the NREMT national certification as an EMT does not equate to a license to practice, and transferring local certification depends on state by state reciprocity agreements.



Arizona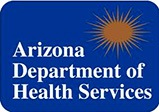 In Arizona, the Bureau of Emergency Medical Services and Trauma System, part of the Arizona Department of Health Services, certifies Emergency Medical Care Technicians (EMCT) at the EMT, Advanced EMT, and paramedic levels. The Bureau requires NREMT registration at the level equivalent to the desired position, and to apply for certification, applicants must submit proof of their NREMT status with their application form. In addition to certification information, applicants must provide documentation that demonstrates eligibility to work in the United States, such as a passport, or birth certificate (a full list of accepted documents is available here).


   Several training programs are offered to meet the requirements for NREMT standards of certification. A list of approved EMT courses for all levels available is available here, and providers of BLS and ALS courses are also available. To take the NREMT exam, students must create an account on the NREMT website and complete all registration and applications steps, including paying the application fee. Once NREMT has verified all information and approved the applicant for testing, their account will activate a link labeled "Print ATT Letter." This "Authorization to Test" letter will include a phone number through which the applicant can schedule their exam, along with additional required information. NREMT recommends that students begin the registration process three to four weeks in advance of their desired testing date. Testing sites for the exam are available across the state; a full list of current locations is available here.


   Documentation of continuing education is also required for EMTs in Arizona. To comply with state regulations, EMCTs must have operated as an EMT for at least 240 hours during the last two years, and completed a BLS refresher course that consists of a minimum of 24 hours of instruction, including at least five hours of pediatric emergency care. Paramedics must complete an ALS refresher course that is a minimum of 48 hours total, to include at least five hours of pediatric emergency care.


   Reciprocity


   In addition to meeting all other requirements, out of state applicants must complete a refresher course (see pages 16 and 27) to obtain certification. To be eligible for the course, applicants must be proficient in CPR, and hold either a current EMT-Basic certification or higher in another state or jurisdiction, or a current NREMT-Basic certification. The course must be a minimum of 24 hours, and include hands-on training in blood glucose monitoring and intravenous monitoring, including patient transport. Following the completion of the course, applicants are required to pass a written and practical skills examination.



California



   Oversight of EMT certification in California is provided by the California Emergency Medical Services Authority. To obtain certification, applicants must undergo an approved training program; a list of verified organizations and their current program status is available here. Training programs involve a minimum of 136 hours of didactic instruction and a skills laboratory, and 24 hours of supervised clinical experience, involving a minimum of ten patient contacts.


   Once the training has been completed, applicants must register for and pass the NREMT written and skill-based examination. To register, visit the NREMT website, complete all requested information, and wait receive an Authorization to Test (ATT) letter to be activated on application profile; once this letter has been received applicants may contact a Pearson Testing Center to schedule an exam at one of the California locations. Applicants have two years from the date of course completion to pass the NREMT exam and complete certification. Once an applicant has passed the examination, they may apply to a California EMS Agency or public safety agency to be issued an EMS certification card; the hiring agency may have additional requirements, including an application fee, background check, and additional documentation (e.g. photo verification). EMTs may view their license information through the online verification site here.


   Reciprocity


   California offers reciprocity for out of state EMTs who possess a NREMT Basic, Intermediate, or Paramedic certificate, or have completed an EMT-Basic course that meets California guidelines within the past two years. EMTs applying for certification at a level above basic should contact their agency of interest to ensure that the agency accepts their equivalent level of training, as this may vary between jurisdictions. Applicants must follow all other state guidelines for certification, including application through a California EMS or public safety agency to be issued an EMS certification card.



Hawaii



   Hawaii offers two levels of EMT certification, EMT-Basic (EMT-B) and EMT Paramedic (EMT-P), overseen by the State Emergency Medical Services and Injury Preventions System Branch of the Hawaii Department of Health. Certification requires the completion of a Board or State approved course equivalent to Board approved curriculum standards, and completion of the NREMT exam and certification. Approved EMT-B training programs will meet curriculum requirements (see page 26) provided in a minimum of 180 hours of classroom instruction, and 135 hours of clinical experience.


   Once training certification requirements have been met, applicants must complete and submit the application form found here, along with a fee of $150 if certifying between February 1 of an even-numbered year through January 31 of an odd-numbered year, or $90 if certifying between February 1 of an odd-numbered year, through January 31 of an even-numbered year. EMTs are required to renew their certification every two years on January 31st of each even numbered year. Renewal costs $120, and includes continuing education requirements that can be met through current NREMT certification.


   Reciprocity


   Hawaii does not recognize certification from, or have reciprocity agreements with other states; however, there is a process in place to determine equivalence in education obtained in out-of-state EMT programs. Applicants seeking Board approval of their education are requested to have the director of their training program contact the Hawaiian department at (808) 586 - 3000 to obtain an evaluation form that will be used in the assessment of the training. If the training is found not to be equivalent, applicants may amend the discrepancies by:


   •   Classroom training – apply for classes through Kapi'olani Community College, or obtain certification in Basic Life Support, Pre-hospital Trauma Life Support, and Hazardous Materials.
   •   Clinical training – the Board may, at its discretion, accept employment hours under certain conditions; alternately, applicants holding a current NREMT certificate may apply for a limited temporary license if accepted by an employer who has agreed to provide additional training.



Nevada



   In Nevada, the Emergency Medical Systems program under the State Health Division establishes EMS requirements, and provides testing and certification. EMS applicants are required to complete an approved course and successfully complete the NREMT exam. Following the examination, applicants must provide proof of NREMT certification along with their CPR card (and ACLS card if applying for EMT-Advanced certification), application, and $10 check or money order payable to the Nevada State Health Division.


   Reciprocity


   The Nevada State Health Division, which handles out of state applicants for all areas outside of Clark County, offers reciprocity with NREMT, as well as all fifty states, for certifications under EMT Basic, EMT Intermediate, and EMT Advanced (Paramedic). Applicants are required to be a current Nevada resident, become a resident within six months, or be a Nevada volunteer/employed fire fighter and a resident of a contiguous state. EMT Basic applicants must complete the "Application for Reciprocal Certificate," and provide a fee of $40 paid by check or money order to the Nevada State Health division, along with a copy of the EMT certificate (must be valid for at least three months) and CPR card. EMT-Intermediate and Advanced applicants must pay a fee of $50 and $60 respectively, and EMT-Advanced certification also requires a copy of the applicant's ACLS card. Applicants not currently certified with the NREMT must pass the NREMT Written Assessment to complete their Nevada certification.


   The Clark County Southern Nevada Health District (SNHD) has additional requirements for EMT reciprocity and training, which is offered to applicants currently certified by the NREMT, or State of Nevada. Requirements and the application form may be found here, and include the completion of a SNHD approved course on Weapons of Mass Destruction.