Submitted by

At the Ready Ma...

on Fri, 11/01/2013 - 03:41

At the Region
At the Region is an ongoing feature that discusses the state-by-state training, certification and employment requirements of first responder departments across the nation. In this issue, At the Region looks at requirements in Part Two of FEMA Region IV: Mississippi, North Carolina, South Carolina, and Tennessee.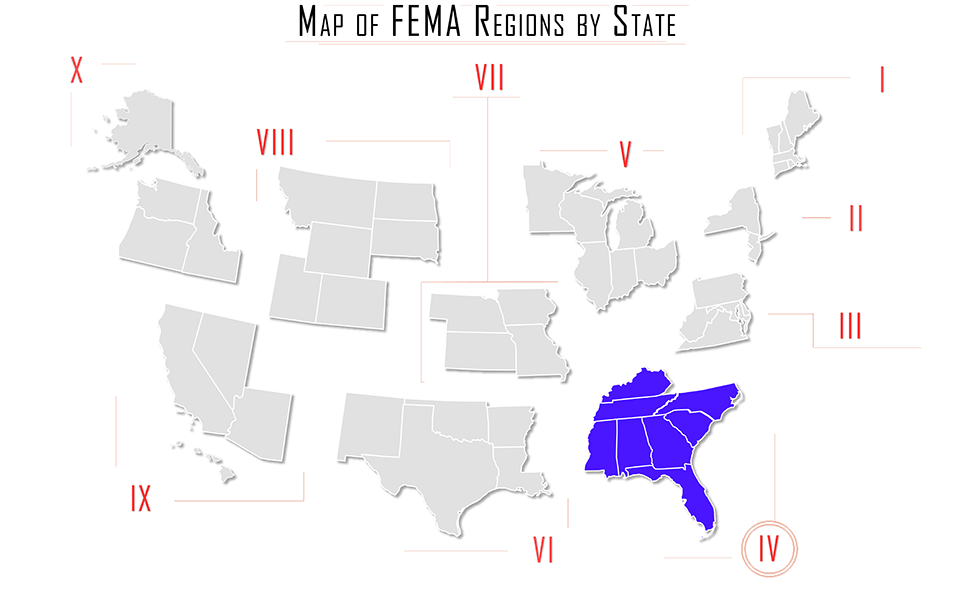 FEMA Region IV - Part II - Emergency Medical Services (EMS)
Emergency Medical Technician certification levels result from a combination of national requirements and state-by-state regulations. All EMT training must meet minimum standards provided by the National Highway Traffic Safety Administration (NHTSA); this includes fundamentals in areas such as anatomy, medicine, and trauma, but states determine the final designations and requirements. An independent organization, the National Registry of Emergency Medical Technicians, also provides guidelines, and, although these are not mandatory, NREMT exams are used as the basis for certification at one or more levels in 45 states. Because of the variation in training, the NREMT national certification as an EMT does not equate to a license to practice, and transferring local certification depends on state-by-state reciprocity agreements.



Mississippi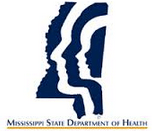 The Mississippi Bureau of EMS (BEMS) oversees the certification of EMTs in Mississippi. In order to obtain certification, applicants must complete a Board-approved training program; this may be offered through the Mississippi Community College System, or through EMS districts that have been approved by the Health Department to provide instruction. To be eligible for training, applicants must:


   •   Be at least 18 years old
   •   Be able to read and write
   •   Have a high school diploma or GED
   •   Score a minimum of 10 on the TAB reading test
   •   Hold a valid CPR card at the healthcare provider level (this must be obtained prior to entry into the training program)
   •   Pass a physician's exam
   •   Start the Hepatitis B vaccination schedule prior to the clinical portion of the class


A map of approved schools and their contact information is available here. Once training has been completed, applicants must register with NREMT by passing all required examinations. These exams are generally offered four times per year in state, though additional dates may be made available upon request; applicants should contact BEMS at 601-576-7380 for more information. Once registration has been completed, applicants should submit the required form, verification, fee, Jurisdictional Medical Control Agreement (demonstrating employment), and photo to the BEMS office.


Reciprocity


Mississippi offers reciprocity to EMTs who are registered with NREMT. Applicants must submit a copy of the NREMT card, along with copies of their training program curriculum and educational objectives, demonstrating that their training conformed to national standards. A Jurisdictional Medical Control Agreement is also required to demonstrate employment and the need for reciprocity.



South Carolina



South Carolina Emergency Medical Services under the Department of Health and Environmental Control (DHEC) oversees EMT certification in the state. In order to be eligible for certification, applicants must enter and complete an approved training program; a database of approved programs is available here, with instructions for access on the DHEC site. To be eligible for a course, applicants must:


   •   Be at least 17 years of age
   •   Have a high school diploma or GED
   •   Meet requirements in reading comprehension and math
   •   Be physically fit


Following completion of the course, applicants must register with NREMT; this requires the completion of all examinations and pre-exam guidelines. After testing is completed, NREMT will send a copy of the results to the state office within seven to ten days; the state will then automatically issue a SC EMT certification to applicants who have passed (this may take an additional 10 days of processing). EMTs must also complete a criminal background check using the form provided here.


Reciprocity


South Carolina offers reciprocity to EMTs who are certified/licensed in another state with a year or more remaining on their license and EMTs who are NREMT registered. Applicants who are not registered with NREMT will be issued a provisional certification that expires within one year; registration must be obtained within that time. Applicants must register on the SC Credentialing Information System and use the ID number it assigns to complete the application process. Along with the application, the following documents are required:


   •   Copy of the state or NREMT card
   •   Copy of CPR Card
   •   Completed "Out of State Verification Form" (not required for NREMT registered applicants)


Applicants must also submit a background check form; the check is only valid for 30 days and should be completed as a last step in the process. Appointments for fingerprinting may be made online; applicants will receive a form to print and bring to the appointment.



North Carolina



The North Carolina Office of EMS (OEMS) under the Division of Health Service Regulation maintains the state's EMS information site. In order to become a credentialed provider, applicants must complete a training course that conforms to NC Medical Care Commission requirements, and register with the state through the North Carolina Credentialing Information System. Courses must be at least 169 hours in length, including didactic education, skills practice, and examinations, and a course breakdown may be found here. Applicants must possess a GED/ high school diploma, or pass a test demonstrating literacy at a 10th grade level in order to be eligible for a course program.


Reciprocity


North Carolina offers reciprocal licensing to EMTs licensed/certified by another state, and members of NREMT, the Association of Public-Safety Communications Officials (APCO), and the National Academy of Emergency Dispatchers. In order to be eligible for reciprocity, applicants must:


   •   Reside in North Carolina or work for a licensed NC EMS provider
   •   Create a profile in the North Carolina Credentialing Information System (CIS)


To create a profile, click the main icon to enter the Public Information Site, then click "Profile," and "Register to Use CIS" in the sidebar menu. Once logged in, users will be able to access and complete the application. The information entered will be saved for submission for six months from the application start date. Applicants who have not been NC residents for the past five consecutive years will be required to complete a national background check; this form will be mailed as part of an information packet that applicants will receive 7 to 10 days from the date of online submission.


North Carolina credentials will be issued through the date listed on the applicant's state or National Registry card, with a maximum duration of 4 years.



Tennessee



The Tennessee Department of Health oversees the training and certification of EMS providers, as well as standards for emergency medical vehicles and equipment. In order to be eligible for certification, EMTs must:


   •   Be at least 18 years of age
   •   Read, write, and speak English
   •   Possess a high school diploma or GED
   •   Have not used drugs or alcohol in an excessive manner that would impact the ability to perform the duties of an EMT within three years prior to application
   •   Pass a medical and fitness examination
   •   Complete a Board approved EMT Basic course and pass all board written and practical examinations within two years of course completion
   •   Pass a criminal background check
   •   Submit an application and required fees


Applicants living in Tennessee must pass an IdentoGO state background check; registration is available through their website here. Prints must be scanned to complete this check within two weeks of registration, or applicants will be required to re-register and pay an additional $42 processing fee. Applicants not living in Tennessee must request a physical fingerprint card from their licensing board and have fingerprints taken at a local law enforcement office. The card may then be mailed to IdentoGO after completing an online request through the "Pay for Ink Card Submission," option under "Online Scheduling."


Reciprocity


Tennessee offers reciprocity to applicants who are licensed/certified in another state and hold/have held NREMT registration at their level of application, and NREMT registered applicants who received their training while employed by a federal agency. To apply, applicants must submit the following for consideration:


   •   Verification of education
   •   Proof of CPR training
   •   A completed application
   •   Medical statement
   •   Current state license/NREMT registration
   •   Criminal background check form
   •   EMS professional fees
   •   "Knowledge of Destination Determinations" form – this is included in the application, and confirms that an applicant has reviewed state policies on trauma center determination
Application processing takes three to four weeks.