Submitted by

At the Ready Ma...

on Thu, 07/25/2013 - 00:05

At the Region
   At the Region is an ongoing feature that discusses the state-by-state training, certification and employment requirements of first responder departments across the nation. In this issue, At the Region looks at requirements in New York and New Jersey.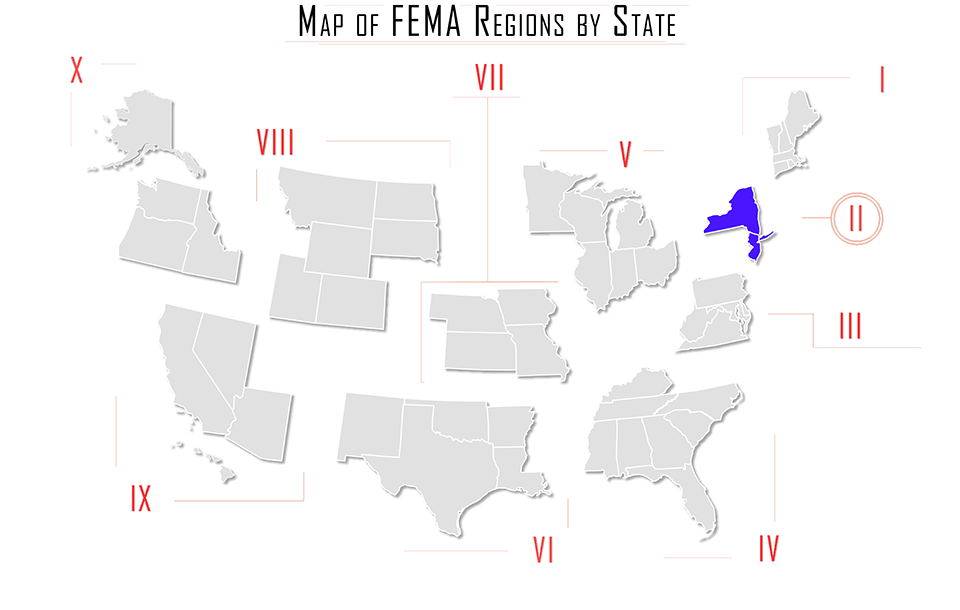 FEMA Region II - Firefighters
New Jersey



   Many Firefighter departments in New Jersey require that applicants pass the State Civil Service Examination. Entry level exams cost $35 and are held every two to four years. Volunteer firefighters serving for at least two years receive extra points on the exam, with the total years of service plus one point credited to the final total (e.g. three years of service would receive four points, four years would receive five, etc), with a maximum of ten points possible. Veterans are automatically grouped at the top of the employment list by status, and then by average score. In order to be eligible for the exam, applicants must be between the ages of 18 and 35, possess a high school diploma or GED, and meet state and jurisdictional residency requirements. Many departments also require that applicants hold a CPR certification and pass preliminary physical and psychiatric exams. The 2014 testing process is currently under development; dates will be posted on the Civil Service Commission website when available, and interested applicants may review a sample 2010 application to gain an overview of the process (be advised that requirements may change in the upcoming cycle).


   In order to be eligible for certification, applicants who are selected for hire by a department must be at least 18 years of age and successfully complete a Firefighter I recruit training course approved by the Office of Training and Certification. To obtain a Firefighter II certification, applicants must have obtained Firefighter I, complete an approved Firefighter II training, and pass the Firefighter II certification exam provided by the Office of Training and Certification.


Reciprocity


   Applicants wishing to transfer to New Jersey may be required by their hiring department to pass the Civil Service Examination regardless of experience or training. It is then at the discretion of the department to review all training and certification records, and to waive part or all academy requirements based on experience or testing. Contact the department of interest prior to transfer to review their policy on lateral hires.



New York



   The New York Office of Fire Prevention and Control offers two types of certification for firefighters; national and state. National certification is most likely to be accepted by other jurisdictions if firefighters wish to transfer, while State certification in certain areas is required for career firefighters working in departments with a staff size larger than six. To obtain certification, applicants must pass a written and/or practical examination; a comprehensive list of the examinations offered and the positions that require them may be found here. Applicants who wish to become firefighters in New York departments that fall under the Firefighting and Code Enforcement Training and Standards must meet minimum guidelines provided by the State in addition to department requirements.


The minimum standards include that applicants must:
   •   Meet residency requirements (as set by individual departments)
   •   Take the Civil Service Test for firefighters
   •   Pass an agility test and a physical exam
   •   Be reachable as vacancies are being filled and be selected as a probationary firefighter
   •   Meet all training requirements within the department's specified time frame


The minimum training guidelines for firefighters along continuing education requirements may be found here.


Reciprocity


   Reciprocity is offered for firefighters in New York who meet educational requirements equivalent to NFPA standards. Training is accepted if it has been certified by agencies accredited by the National Board on Fire Service Professional Qualifications (Pro Board) or the International Fire Service Accreditation Congress (IFSAC). If the training does not meet these requirements, applicants will be required to complete national certification testing by the Office of Fire Prevention and Control or another agency accredited by either the Pro Board or IFSAC for the training to be considered equivalent. To determine if an applicant's training meets the requirements for testing, proof of completion and course information should be sent to the NYS Office of Fire Prevention and Control, Fire Services Bureau, Standards Unit at 99 Washington Avenue, Suite 500, Albany, N.Y. 12210-2833.