Submitted by

At the Ready Ma...

on Sun, 12/31/2017 - 22:07

By: Robert Avsec, Executive Fire Officer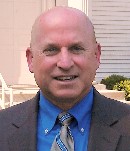 I'm excited to be joining Dawn Kennedy and her At the Ready Magazine team with this new column,
At the Ready Thought Leadership
. I'm a big proponent of thought leadership and the positive impact that it can have on fire and EMS departments regardless of their size or how they are staffed. So, let's get started, shall we?
What is a thought leader?
Thought leaders are the informed opinion leaders and the go-to people in their field of expertise. They are trusted sources who move and inspire people with innovative ideas; turn ideas into reality, and know and show how to replicate their success. Over time, they create a dedicated group of friends, fans and followers to help them replicate and scale their ideas into sustainable change not just in one company but in an industry, niche or across an entire ecosystem [1].
A bit about me
I consider myself to be a thought leader in the fire service. For my 1st career, I served with the men and women of the Chesterfield (Va.) Fire and EMS Department (CFEMS) for 26 years before retiring at the rank of battalion chief.
In addition to my firefighter credentials, I was a paramedic and Hazardous Materials Specialist for my entire career with CFEMS.
As a fire officer, I was somewhat of an anomaly in that, out of those 26 years, I spent a combined nine-plus-years serving in staff officer roles that included:
   •  EMS Director;
   •  Co-Manager of Chesterfield County's Public Safety Communications Center (9-1-1 and Dispatch); and
   •  Director for CFEMS Training and Safety Division.
Those experiences, along with my tours-of-duty in the Emergency Operations Division at CFEMS, went a long way in helping me to become a well-rounded fire officer and manager.
Career #2
Following that enjoyable 1st career, I spent the next couple of years in several different jobs including: Operations Chief for a small private-sector ambulance service; Staff Instructor and Course Developer at the Georgia Fire Academy; and a contractor providing staff augmentation to the U.S. Army's Fire Chief. All very challenging and exciting opportunities, that for one reason or another, didn't "pan out."
Then I hit "pay dirt" when I started my own blog, Talking "Shop" 4 Fire and EMS. Writing for my own purposes gave me an opportunity to share my knowledge, thoughts, and opinions with others in the fire and EMS world. And people read my stuff!
Not long after that, I was contacted by an editor at FireRescue1.com who asked if I would be interested in writing content for their on-line trade journal on fire apparatus and products. I "jumped" at this opportunity and here I am, five-plus-years later, still writing for FR1 with more than 300 articles under my by-line. I'd found that long-desired 2nd career in the fire service!
At the Ready Thought Leadership
So, what do Dawn and I hope to accomplish with this new At the Ready Magazine column? Well, that's really going to depend upon you, our readers. We've chosen to use a
"Readers Mailbag"
format: You send us your questions or concerns on fire and EMS issues or challenges and I'll select one topic to address in each monthly column.
But we hope it doesn't end there. Going back to that definition of a thought leader at the beginning of this article, allow me to do some "editing":
Over time, At the Ready seeks to create a dedicated group of friends, fans and followers and help them to replicate and scale their ideas into sustainable change not just in one fire EMS department, but across the fire service.
Color me "super excited" about that prospect! How about you?
About Your At the Ready Though Leadership Columnist
Batt. Chief Robert Avsec (Ret.) served with the Chesterfield (Va.) Fire & EMS Department for 26 years. He was an instructor for fire, EMS, and hazardous materials courses at the local, state and federal levels, which included more than 10 years with the National Fire Academy. Chief Avsec earned his bachelor's degree from the University of Cincinnati and his master's degree in executive fire service leadership from Grand Canyon University. He is a 2001 graduate of the National Fire Academy's EFO Program. Contact Robert at Robert.Avsec@FireRescue1.com.
References Brosseau, D.
What is a thought leader?
Thought Leadership Lab
.