Submitted by

At the Ready Ma...

on Mon, 09/04/2017 - 00:14

'At the Region' is an ongoing feature that discusses the state-by-state training, certification and employment requirements of first responder departments across the nation. This section looks at the history and development of first responder standards, and spotlights the way that small departments integrate local specialties into national regulations. In this issue, we look at Region II, New York and New Jersey EMS.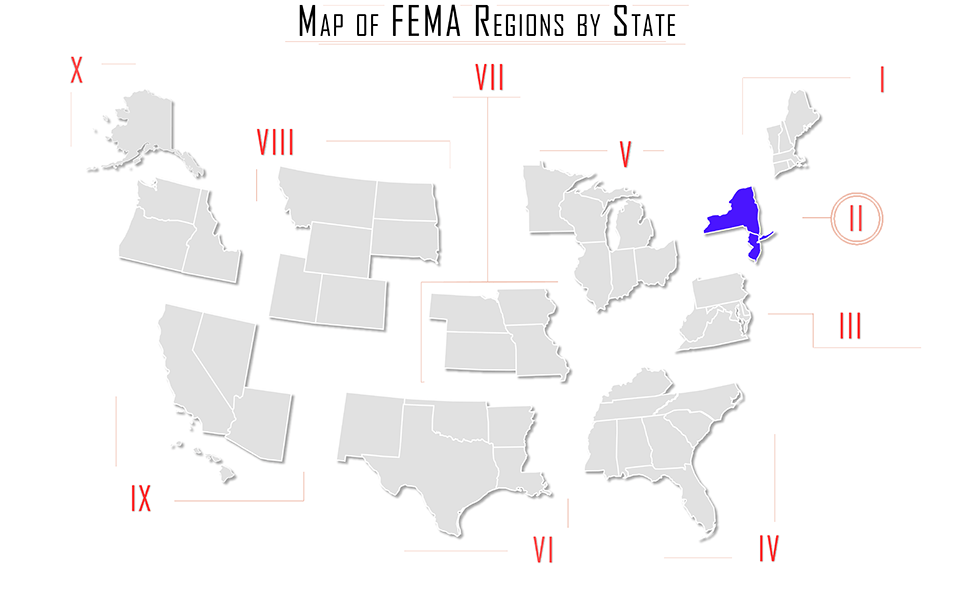 Emergency Medical Technician certification levels result from a combination of national requirements and state by state regulations. All EMT training must meet minimum standards provided by the
National Highway Traffic Safety Administration (NHTSA)
; this includes fundamentals in areas such as anatomy, medicine, and trauma. States, however, determine the final designations and requirements. An independent organization, the National Registry of Emergency Medical Technicians, also provides guidelines, and, although these are not mandatory,
NREMT
exams are used as the basis for certification at one or more levels in 45 states. Because of the variation in training, the NREMT national certification as an EMT does not equate to a license to practice, and transferring local certification depends on state by state reciprocity agreements.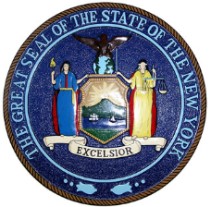 New York
The Bureau of EMS under the New York Department of Health
oversees the certification process for EMTs in the state, as well as developing and approving course material for EMT training.
The State is currently in the process of transitioning from the established Bureau requirements to
National Education Standards
, which standardizes many of the levels of certification offered to the national format (e.g. the NYS Intermediate level will be replaced by the AEMT designation). New York offers EMT certification at the levels of:
   • Emergency Medical Technician - Basic (EMT-B)
   • Advanced Emergency Medical Technician - Intermediate (AEMT-I)
   • Advanced Emergency Medical Technician - Critical Care (AEMT-CC)
   • Advanced Emergency Medical Technician - Paramedic (AEMT-P)
EMS Providers who are seeking Certification or Re-Certification after January 3, 2017, fall under the newest transition rules
. All Course Sponsors offering training must be approved by the Bureau; a full list by county and approved level may be found
here
. Following the completion of training, applicants must pass a practical exam and Bureau written examination at an on-site or regional testing location; the form for scheduling and exam may be found
here
, and must be faxed or mailed to the location indicated on the form at least eight weeks prior to testing.
Testing locations and additional requirements are provided
here
, and confirmation of testing, along with directions to the test site and a ticket for entry to the exam (provided by the instructor if testing with a class), will be provided at least two weeks prior to the testing date. All
testing dates
are at 7:00 PM on Thursdays, with a mandatory arrival time no later than 6:30 PM. Payment of $20 is also required, provided at the testing site on the day of the exam. Certification is valid for 37 months, after which recertification through a continuing education process is required. Frequently asked Questions (FAQ) can be found
here
.
Recertification
3-Year:
The Pilot Recertification Program allows an EMT, EMT-Intermediate, EMT-Critical Care or Paramedic, who is in continuous practice, demonstrates competency and completes appropriate continuing education, to renew their certification without taking a certification exam.
Recertification Program Manual
Recertification Requirements
5-Year:
The 5 Year program is limited to employees of the New York City Fire Department or those providers who are in practice in the following counties: Delaware, Fulton, Hamilton, Montgomery, Nassau, Otsego, Schoharie or Suffolk.
5 Year Pilot EMS Recertification Program
Reciprocity
New York has
procedures
in place for state-certifying out of state applicants at the EMT, AEMT, and paramedic levels.
Applicants
must be at least 18 years of age, have completed a course that meets or exceeds the National EMS Guidelines, have completed a state recognized practical and written examination within the past 18 months, and hold a current state certification/licensure. New York also grants direct reciprocity for applicants who hold a NREMT certification and have completed their NREMT skills and practical examination within three years of their application date.
Here
is the latest packet information effective February 2016.
The following is a synopsis of the criteria that must be met in order to be eligible for reciprocity in NYS. These and all other requirements in this document must be met:
  a. The applicant is at least 18 years of age for EMT, AEMT or Paramedic (16 years of age for CFR).
  b. The applicant has not been convicted of any crimes in accordance with
10NYCRR800.12
(Title 10 of the Official Compilation of Codes, rules and Regulations Part 800, see appendix.
  c. The applicant has successfully completed a course that meets or exceeds a curriculum based on the current
National EMS Education Guidelines
for the certification level sought.
  d. The applicant has successfully completed a state (non-NYS) recognized or NREMT practical skills examination within the past 18 months from the date of application submission in NYS.
  e. The applicant has successfully completed a state recognized (Non-NYS) or NREMT written examination within the past 18 months from the date of application submission.
  f. The applicant has received state certification or licensure from their home state EMS authority or has a current National Registry of EMT certification based on a non-NYS EMS educational program completion and the student has not completed clinical educational requirements in NYS.
  g. Applicants seeking paramedic reciprocity who began their initial paramedic education on or after January 1, 2013, must have received their state or NREMT paramedic certification from an educational program that is accredited through the Commission on Accreditation of Allied Health Education Programs (CAAHEP)."
Reciprocal certification is issued for the time remaining on the applicant's current certification or license, with a maximum period of 37 months. Applicants may renew their certification after this period by completing a NY state refresher course. To apply for reciprocity, applicants will need to complete the EMT Sheet for Reciprocity, Verification for EMT Certification, and
Application Form
.
Veterans who have completed 68W (Military Occupational Specialty) in the last six years and hold NREMT certification (including completion of the practical and written examinations) will be recertified as an EMT-B for the time remaining on their NREMT card.
Please note the NEW ADDRESS and Contact Information:
NYS DOH Bureau of EMS
875 Central Avenue
Albany, NY 12206-1388
518-402-0996 phone
518-402-0985 fax
New Jersey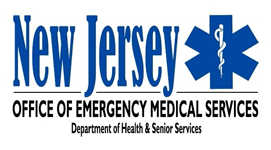 The New Jersey Department of Health

oversees the EMT certification process. The information and rules website has changed to:

EMS Web Info

To

apply for certification

, applicants must complete a training program, be authorized by the training instructor to complete the State EMT certification examination, and pass the exam with a minimum score of 70%. The first step is to create

an EMS account

. Find a full list of training sites in the state

here

or on

the ems website

. To be eligible for an EMT program an applicant must be at least 16 years old at the time of program entry and possess a valid

CPR certification

at the level of Professional Rescuer or Health Care Provider. Once training has been completed, applicants must complete the State Examination within one year of the date of course completion. Applicants have three opportunities to pass the exam, after which a refresher course is required to retest. NJ State provides a list of

testing dates

and

certification and refresher course schedules

. "Requests to schedule an exam must be received at least two weeks before the scheduled exam date. It is strongly suggested that you provide at least one alternative exam date. Once your exam has been scheduled you will receive a confirmation email." The

New Jersey State Certification

is valid for five years.

Paramedic Student Requirements:

  • Attainment of the age of 18 by the first day of the program;

  • Possession of a high school diploma or its equivalent;

  • Possession of an Emergency Medical Technician (EMT) and Cardiopulmonary Resuscitation (CPR) certifications. The student shall maintain EMT and CPR certifications throughout the duration of the paramedic education program and until such a time as he or she is either certified as a paramedic or terminated from the paramedic education program;

  • Physical capability to perform all required skills and tasks of an Paramedic student as cited in the clinical and didactic portions of the program curriculum; and,

  • Application, for and receipt of, sponsorship from a mobile intensive care hospital for the clinical portion of a paramedic education program.


A list of current paramedic programs can be found here.

PLEASE READ!
NJ EMS CEU Update: July, 2017
"Attention ALL EMT Instructors and Program Coordinators":
The Office of Emergency Medical Services would like to remind all instructors and/or agencies of the process for submitting continuing education for course credit. All courses MUST be submitted greater than 30 days of the course offering date for consideration. The application must be submitted in full or it will be denied. The minimum information requested for submission can be found on Page 1 of the CEU process instructions. If you have any questions, please email the education staff at ems@doh.nj.gov and your inquiry will be assigned accordingly. CEU Application & Approval Process with Screenshots CEU Application & Approval Process without Screenshots

Mailing Address: NJ Department of Health
Office of Emergency Medical Services
P.O. Box 360
Trenton, NJ 08625-0369

OEMS Telephone Number: 609-633-7777
OEMS FAX Number: 609-633-7954

Reciprocity
Reciprocity is available to EMTs with a current certification in US states and territories, and to EMTs who are NREMT certified Reciprocity Qualifications. To apply for reciprocal certification, create an account through the NJEMS website and complete the online application. If there are any issues with account creation, the website will direct you to contact: EMS@DOH.NJ.GOV or by phone at 609-633-7777. Email: ems@doh.nj.gov with subject line "Request for Reciprocity" to request a copy of the application and instructions. EMS 40 Verification Form.

Print the Verification of Certification form provided on the System website, complete the section designated for the applicant, and send the copies of the form to each state EMS office that has previously provided certification; if you are certified with NREMT, a separate verification form must be sent to confirm your registration. Do not complete the section of the forms marked "to be completed by the certifying/licensing agency," and when the form is received from your previous state of employment, do not open the envelope prior to submission. Send the Verification of Certification, photocopy of your current state and/or NREMT license/certification, and copy of your CPR card at a Professional/Healthcare Provider level to:

EMT Reciprocity Applications
New Jersey Department of Health and Senior Services
Office of Emergency Medical Services
P.O. Box 360
Trenton, NJ 08625-0369

Applicants will be notified by NJOEMS if they are required to take a refresher course and complete the Written State Examination. Applicants certified as an EMT in a program meeting National Education Standards, or who are NREMT certified, do not need to take the course and exam, the duration of the NJ certification will depend on the expiration date on the applicant's current certification/license. The applicant's current certification/license must remain valid throughout the NJ certification process.