Submitted by

At the Ready Ma...

on Mon, 10/30/2017 - 23:53

At the Region is an ongoing feature that discusses the state-by-state training, certification and employment requirements of first responder departments across the nation. This section looks at the history and development of first responder standards, and spotlights the way that small departments integrate local specialties into national regulations. In this issue, At the Region looks at requirements in Region I, including; Connecticut, Massachusetts, Maine, New Hampshire, Rhode Island, and Vermont.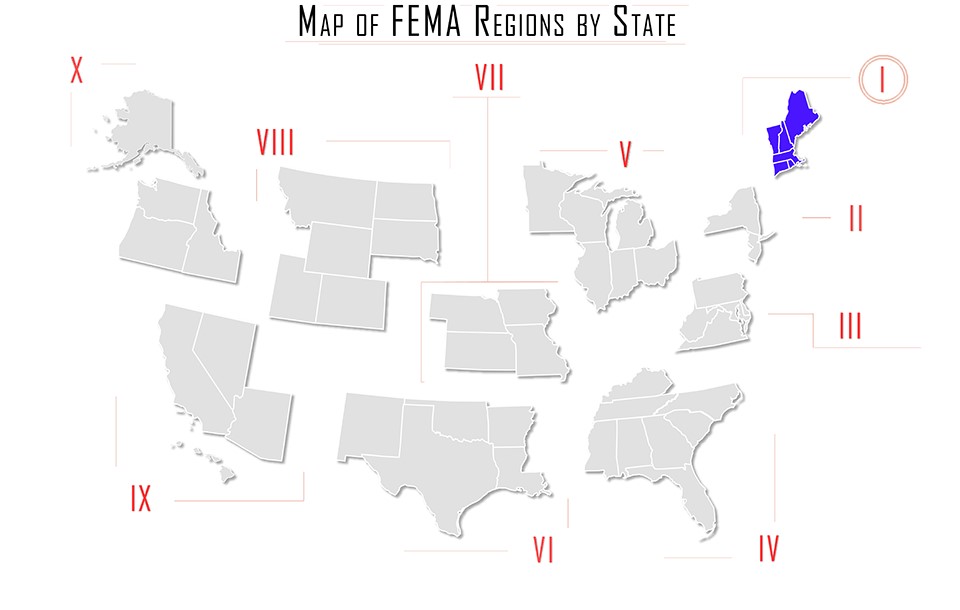 Connecticut
The Connecticut
Department of Emergency Services and Public Protection
oversees the training and certification of Fire Departments and Firefighters in the state. "To become a Connecticut Career Firefighter you must first apply for the position at the city or town that may be hiring or posting for the entry position. Every city or town in Connecticut has its own criteria for hiring and is responsible for their own examination process. A prospective firefighter should research where they would be interested to work and the hiring process for that department. Most cities or towns rank candidates based on the results of a written examination and oral interview or assessment. CPAT (Candidates Physical Ability Test) may be an application or pre-employment requirement."
Minimum Requirements:
   • At least 18 years of age,
   • Has a high school diploma or GED
   • The applicant is an employee of the Fire Department or affiliated as a member or volunteer of the Fire Department for a minimum of 6 months, and the Fire Department is committed to overseeing the training.
   • Meet the fire department's Medical and Physical Fitness requirements.
   • A valid IAFF/IAFC Candidate Physical Abilities Test (CPAT) card dated within 2 years prior to the program's start date.
   • The applicant is emotionally fit to perform firefighting evolutions without special considerations, and where applicable, to meet the 29 CFR 1910.134 standard for the use of respirators (Self Contained Breathing Apparatus).
Recommended Prerequisites
   • EMR/MRT minimum EMS training (Medical training is offered at CFA if needed)
   • NIMS for the Fire Service and NIMS 700. (NIMS related courses can only be delivered online through the NFA web site)
Connecticut Fire Certifications can be held at various level. Please refer to the
FAQ
for more information.
Reciprocity
The Commission's
Certification System
has been accredited nationally by the National Board on Fire Service Professional Qualifications (Pro Board) and the International Fire Service Accreditation Congress (IFSAC). This accreditation allows Connecticut to award certification reciprocity based upon certifications awarded in other States, the United States Department of Defense, Canada, and conversely many states and Canadian Provinces will do the same. Visit the ProBoard FAQ page
here
.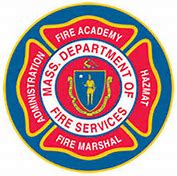 Massachusetts
The
Department of Fire Services
(DFS) governs training requirements for firefighters in the Commonwealth of Massachusetts. Departments covered under the Commonwealth Civil service requirements can be found
here
.
NOTE:
"Civil Service Law Chapter 31, section 58, permits cities and towns to ask that residents be placed on entry-level firefighter lists before non-residents. A resident is a person who has lived in the same city or town for the full year before the date of the examination."
Minimum Qualifications:
   • Be at least 19 years old, some departments have an upper age limit of 32, check with your department
   • Have a high school diploma or GED
   • Pass a State
Civil Service Exam
(next recruit exam is March 2018) as of this article, the exam fee is approximately $250.00. There is a firefighter
study guide
available.
   • Pass a Medical Exam
   • Pass a Physical Fitness Exam
   • Be hired by a department to be eligible to attend the
Firefighting Academy
   • The Massachusetts Fire Training Council is accredited through the National Board on Fire Service Professional Qualifications (Pro Board) to
certify members
of the fire service.
The Career Firefighting Recruit application process can be found
here
. Attending the Massachusetts Fire Academy is required for all but big cities, who hold their own academies. The MFA has
information on it's website
on what to bring and what to expect.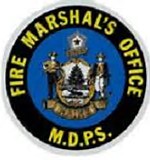 Maine
In Maine, each
Fire Department
determines the minimum training and education requirements for its members. Firefighters can gain ProBoard Certification through the Maine Fire Service Institute, a printable
calendar
of testing and certification dates are available online.
Reciprocity
If you already have State certification from another State, Maine
reciprocity
is available for several firefighting levels of certification.
   • Candidate must complete the Reciprocity application and Southern Maine Community College (SMCC) registration card and attach supporting documentation.
   • Certificates must clearly indicate NBFSPQ Accreditation for the level of certification and be verifiable from the accrediting agency.
   • The candidate must be a member of a Maine Fire Department and must have letter from the Fire Chief in order to request reciprocity. Maine does not grant reciprocity without a Maine Department affiliation.
   • Applicant must meet the general requirements for certification as outlined in the appropriate certification booklet.
   • Must pay a $10.00 fee EACH level for the Reciprocity Certificate
Contact and send submissions to:
Peter Rines
Certification and Curriculum Manager
19 Sewall St. Brunswick, ME 04011
207-844-2074
prines@smccme.edu www.MaineFSI.org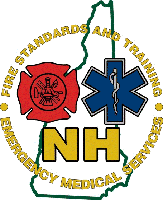 New Hampshire
Volunteer and call departments make up about 80% of fire departments in NH.
State law
does not require training for these departments. Most departments have training requirements as part of their standard operating guidelines. Also, most of these departments require their firefighters to be a
resident of the town they serve
.Permanent firefighters are those whose career is firefighting. Only about 20% of NH fire departments are covered by permanent firefighters, which makes seeking a career in the fire service in NH a competitive process.
There are State requirements to be eligible to be a permanent firefighter; they may include, but are not limited to the following:
   • High School Diploma or GED.
   • 18 years of age.
   • Pass entrance exam including a written general knowledge exam and a physical ability exam.
   • Pass a pre-employment physical examination.
   • Pass a background check - no felony convictions.
   • Pass an oral interview.
Annual firefighter entrance exam information is available
here
Reciprocity
The Division provides
two methods
in which students can receive credit for training they have received outside the State of New Hampshire. New Hampshire recognizes certifications that are accredited through PROBOARD, IFSAC and the Department of Defense. Additionally, if students have taken training outside the State of New Hampshire from a non-accredited agency, they can request reciprocity. Applicant must submit a completed reciprocity application along with training information (i.e., training agency). This includes copies of certificates or letters that attest to successful completion of the course, documentation of course length and content. Fees are required upon submission of the application.
Reciprocity Fee Schedule:
   • Firefighter I $100.00
   • Firefighter II $80.00
   • Fire Officer III & IV $400.00
   • All other Certifications $60.00
For additional information contact the division the at fireacademy@dos.nh.gov.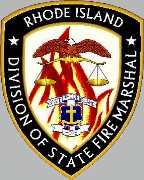 Rhode Island
In Rhode Island, you do not need to be a
member of a department
to attend the State Fire Academy. Students may attend and receive
education and certification
prior to applying for a position within a department.The Rhode Island Association of Fire Chiefs sponsors the Physical Performance Assessment test. The test is offered in
April and October
of each year.
General Requirements:
   • Birth Certificate or Naturalization Papers (Minimum age 18)
   • Motor Vehicle Operator's License
   • High School Diploma or G.E.D.
   • Must furnish a certified copy of your Drivers Record (obtained within 90 days prior to application) from Operator Control Office – Registry of Motor Vehicles of the State in which you reside.
   • Must furnish a certified copy of criminal background check (obtained within 90 days prior to application) from the Department of Attorney General of the State in which you reside.
   • Prior to the start of the recruit academy, applicants must provide proof of: a valid Rhode Island Emergency Technician (EMT), EMT-Cardiac or Paramedic License, or a valid National Registry of Emergency Medical Technicians (NREMT) certification at the EMT, Advanced Emergency Medical Technician (AEMT) or Paramedic level.
For more information, contact:
Division of RI State Fire Marshal
560 Jefferson Boulevard
Warwick, RI 02886
Phone: (401) 889-5555
Fax: (401) 889-5533
Reciprocity
Rhode Island accepts verified national recognition by the National Professional Qualifications Board, the National Board of Professional Fire Service Qualifications, Inc. or the International Fire Service Accreditation Congress. These
certifications are deemed equivalent
to Rhode Island certification at the appropriate training level.

Vermont
Minimum basic firefighter
certification
requirements for volunteer and call firefighters who work less than 32 hours per week are set by the local authority having jurisdiction, which in most cases is the local fire chief. While many volunteer and paid on-call fire departments require Firefighter I or II certification, there is currently no statutory requirement that sets a minimum level of training.
Once a firefighter attains employment of 32 or more hours per week, the firefighter must:
   • Attain minimum firefighter certification within 12 months of full time employment
   • Firefighter Certification is valid for 1 year and all certifications expire on December 31st.
   • A Certification is renewed by completing 24 hours of continued training.
Reciprocity
All firefighters requesting reciprocity for existing firefighter certifications must be affiliated with a Vermont Fire Agency. Previous training may be granted
reciprocity
for either a "pre-requisite" training for Vermont Certification, or to attain a Vermont State Certification. Certifications must be less than 3 years old, and all continuing education requirements for a Vermont recertification must be current. "A Vermont certification can only be issued for certification levels that are authorized by the Vermont Fire Service Training Council." You can download the
application
, and submit with your proof of training, and fire chief's certification of affiliation to:
Vermont Fire Academy
93 Academy Road Pittsford, VT 05763