Submitted by

At the Ready Ma...

on Mon, 10/30/2017 - 23:41

At the Region is an ongoing feature that discusses the state-by-state training, certification and employment requirements of first responder departments across the nation. This section looks at the history and development of first responder standards, and spotlights the way that small departments integrate local specialties into national regulations. In this issue, At the Region begins by looking at EMS requirements in the New England States of Connecticut, Massachusetts, Maine, New Hampshire, Rhode Island, and Vermont.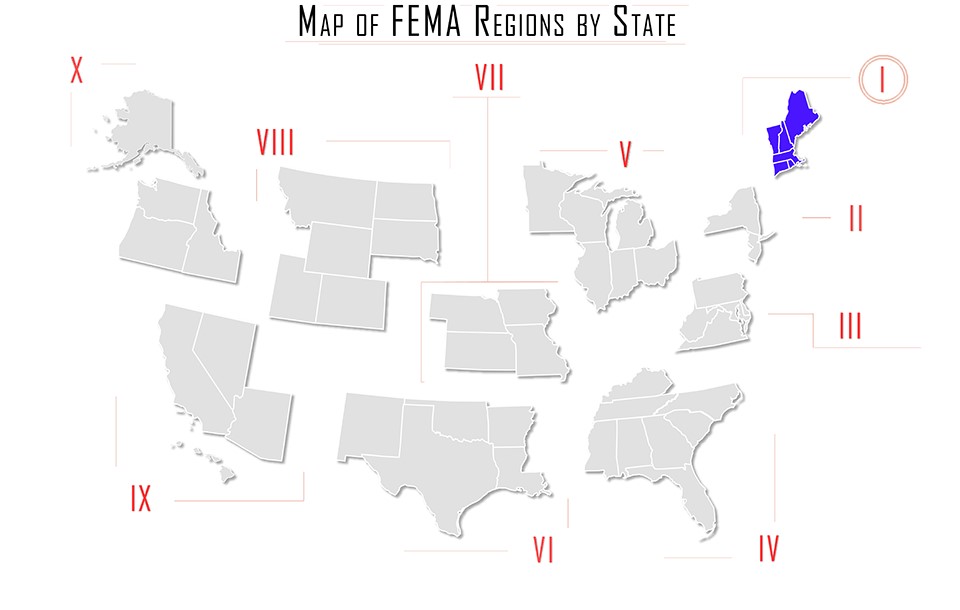 Emergency Medical Technician certification levels result from a combination of national requirements and state by state regulations. All EMT training must meet minimum standards provided by the National Highway Traffic Safety Administration (NHTSA); this includes fundamentals in areas such as anatomy, medicine, and trauma, but states determine the final designations and requirements. An independent organization, the National Registry of Emergency Medical Technicians, also provides guidelines, and, although these are not mandatory, NREMT exams are used as the basis for certification at one or more levels in 45 states. Because of the variation in training, the NREMT national certification as an EMT does not equate to a license to practice, and transferring local certification depends on state by state reciprocity agreements.

Connecticut
The Connecticut Department of Health
governs EMS Training and Certification
Requirements. In Connecticut, EMR, EMT, and AEMT levels are certified, Paramedics are licensed.
For EMT Certification:
   • Complete registration on the Connecticut
elicense
website
   • Applicants must be 16 years old (with parental consent form)
   • Have completed the 150-hour EMT Certification course or hold a license as an RN, APRN, MD, or PA and take a 30 hour EMT refresher course.
   • Complete the online registration on the Connecticut eLicense website for EMT certification.
   • Pass the NREMT Practical and Written exams
   • NOTE: The issue date of a new or reinstated (due to expiration) certification is based on the day the course was completed. They are valid for a period not to exceed three years, and expire on the first calendar day of the quarter following the issue date (January 1st, April 1st, July 31st, October 1st). Example: a certification issued on January 23rd, 2017 would have an expiration date of April 1st, 2020.
Email or fax completed application to:
Department of Public Health
Email: dph.emslicensing@ct.gov
410 Capitol Av., MS#12EMS
PO Box 340308
Hartford, CT 06134
Fax: 860.920.3142
   • For paramedic licensing, the Connecticut DHS has provided an
information packet
online.
A list of currently approved provider courses is available
here
.
Reciprocity
To be eligible for an EMT certification by endorsement based on a current out-of-state or NREMT certification, an applicant must be at least sixteen (16) years old and meet one of the following requirements:
   • Hold a current certification as an Emergency Medical Technician (EMT) by the National Registry of Emergency Medical Technicians (NREMT) or by a state or territory maintaining certification requirements equal to or higher than those of this state, or;
   • Hold a current, valid license/certification in good standing as an EMT in one of the following states: Maine, Massachusetts, New Hampshire, New Jersey, New York, Rhode Island, Vermont
NOTE: EMT applicants holding a current certification issued by a state or territory of the United States that does not require successful completion of the NREMT examination (except as indicated above) must meet the Connecticut requirements for certification by examination.

Massachusetts
The Massachusetts Office of
Emergency Medical Services
, as a part of the Health and Human Services Department, governs the rules for
training and certification
of EMS providers in the state.
In order to be eligible for the state
EMT certification
an applicant must:
   • be able to read, understand and communicate in English;
   • be 18 years of age;
   • abstain from the abuse of drugs which impairs professional judgment and/or practice;
   • be free from any physical or mental defect or disease which might impair his/her ability to provide emergency care within the scope of the EMTs training and responsibilities, or which might jeopardize the health or safety of the patient;
   • successfully complete an initial training course;
   • obtain National Registry of EMTs (NREMT) certification by successfully completing a Massachusetts practical examination and (NREMT) written examination.
   • Once an individual obtains NREMT certification, they must apply for Massachusetts certification in order to act as an EMT in the Commonwealth. The application and instructions can be found on our Certification page.
   • Online:
eLicensing
allows online submission of applications and payment via credit card or eCheck (bank routing information). The application process can be tracked using this method.
Office of Emergency Medical Services
99 Chauncy Street
11th Floor
Boston, Massachusetts 02111
Telephone: ( 617) 753-7300
Fax: (617) 753-7320
Reciprocity
Returning Veterans and those active duty: "The U.S. Army, Air Force and Coast Guard, Department of Homeland Defense all require their members who serve as "medics" (meaning EMTs at any level) to be NREMT certified, at least at the EMT level. The U.S. Navy does not have this requirement. Veterans of the military returning from active duty, who do not hold Massachusetts EMT certification at any level, may
apply for Massachusetts certification
" by following the instructions on the website. There is a $150.00 fee payable to the Commonwealth of Massachusetts, which must be submitted at the time of application. The fee must be included, in the form of a check, made payable to Commonwealth of Massachusetts.
Non-Veteran EMS Out of State Providers seeking
reciprocity
must be NREMT certified prior to making application for MA EMS Certification. Certification Verification form must be submitted with current BCLS training evidence and CPR card, documentation of good standing for every state the applicant has ever held a certification or license, and a $150.00 fee at the time of application.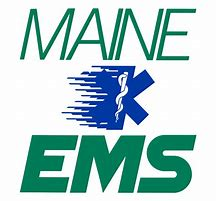 Maine
Maine EMS is a bureau within the Department of Public Safety. The
Maine EMS system
includes; the Board of EMS, the Maine EMS staff, six regional EMS offices, and the Medical Direction and Practice Board. The Medical Direction and Practice Board (MDPB) consists of the six regional medical directors, a representative of the Maine Chapter of the American College of Emergency Physicians (ACEP), and the state EMS medical director. The MDPB is responsible for promulgating the EMS treatment protocols and for matters relating to the care delivered by EMS providers.
General EMT Requirements:
   • Create an account on the Maine
elicense
website
   • Applicants must be at least 16 years of age, with proof of parental consent, and a Maine EMS -approved plan for supervision. An applicant must be at least 18 years of age in order to be eligible for licensure above the EMT level.
   • Not have received a three-year Maine EMS license at the same level within the past year.
   • Be able to read, write, speak, and understand the English language.
   • Be physically capable of performing the practices included in the license level applied for, as described by the approved Maine EMS functional position description and as indicated by the ability to pass the appropriate state practical examination.
   • Submit a completed Maine EMS application signed by the applicant.
   • Submit Certification of Board-approved training or training judged by Maine EMS to be equivalent. (If the training was completed more than a year prior to application, a license may be issued that is valid for three years from the month of the training completion date)
   • Certification of Board-approved continuing education hours (CEH) at the appropriate level, or continuing education hours judged by Maine EMS to be equivalent, in the case of an applicant whose Maine license is current or not expired by more than two years, or who submits a history of training which Maine EMS accepts as qualifying him/her to use continuing education hours for licensure.
Reciprocity
Under EMS Rules Chapter 5, EMS providers licensed in another state may be eligible
to receive certification
in Maine.
Applicants must:
   • Register and file a reciprocity
application
through the elicensing portal (no paper copies are accepted for reciprocity
   • Submit a completed certification
Verification form
by the issuing State EMS Office
   • Maine EMS may require applicants to complete additional training prior to practicing in Maine. Examples of training may include the Maine EMS Spinal Assessment Protocol training or the Maine EMS Blood Glucose Analysis training.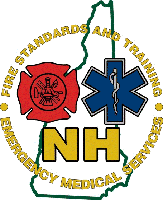 New Hampshire
As of January 1, 2017, all new or lapsed/re-applying
EMS provider license applicants
must complete a Criminal Background Check.
Minimum EMS Provider Requirments, for initial licensing, include:
   • Fingerprinting by "inked" or LiveScan electronic process (this needs to be completed first) Criminal Records Unit Webpage for more information
   • Complete the Criminal History Record Information (CHRI) Authorization Form
   • Complete the EMS Provider License Application for New or Lapsed Applicants
   • Complete a NH Approved level appropriate Scope of Practice Modules program
   • Take and pass the NH Protocol Exam at the appropriate level. The exam can be found
here
   • Submit all of the following documents to the Bureau of EMS
o Completed CHRI Authorization form o Fingerprint card OR LiveScan receipt o Payment ($47.00) made out to "State of NH-Criminal Records Unit" o Completed EMS Provider License Application (c) o Copy of National Registry certification card
Mail this packet to:
NHDOS-Bureau of EMS: Licensing
33 Hazen Drive
Concord, NH 03305
New Online Renewal Application
Each Provider must have completed the following in order to re-license:
   • Completed NH EMS Provider License Application (current hard copy version)
   • National Registration at appropriate licensure level (current wallet card-exp. 2018 or 2019)
   • Online Renewal Licensing Process - (Renewal Licenses and upgrades only; no initial licenses can be submitted here)
   • LIN#-number assigned by the Division (listed above), which acts as the provider signature
   • Internet access, and Scanned (digital) copy of National Registry card
Reciprocity
In order to be considered for
reciprocity
through the NH Division of FST&EMS, Bureau of EMS an individual must: live in NH, work in NH or have a job pending in NH contingent on this certification. Proof of one of the above is required prior to submitting an application for reciprocity.
If an AEMT & Paramedic course was completed in another state with completion of state approved practical skills exam, the process is as follows:    • Individual must live in NH, work in NH or have a job pending in NH contingent on this certification, letter from potential employer required.
   • Reciprocity form is sent to candidate to be completely filled out and signed by all authorized individual(s) as indicated on form and returned to Education Specialist/Reciprocity Coordinator.
   • Once received and reviewed by Education Specialist/Reciprocity Coordinator.
   • Successful completion of National Registry practical skills exam and CBT through ALS testing facility.
   • Successful completion of NR CBT at the appropriate certification level.
For more information, please contact:
NH Bureau of EMS Reciprocity Coordinator
Kimberly I. Mattil
603-223-4200 or 1-888-827-5367

Rhode Island
The Rhode Island State
Department of Health"
governs the training and licensing of EMS Providers in the state. Rhode Island
requirements
for initial licensing, renewal, and reciprocity, all have similar steps.
ALL applicants at any level must submit an ORIGINAL Bureau of Criminal Identification (BCI) report. Rhode Island residents shall obtain this information from the RI Attorney General's Office, 150 South Main Street, Providence, RI 02903. Tel. (401) 421-5268. Out-of-state applicants should obtain their full BCI report from their state of residence. If an offense occurred in another state, a full BCI will also be required from the state in which the offense occurred.
   • Photocopy (front and back) of a current - signed Healthcare Provider level or equivalent cardiopulmonary resuscitation (CPR) card eg. (American Heart Association Healthcare Provider, American Red Cross Professional Rescuer, American Safety and Health Institute CPRPRO, Medic First Aid BLSPRO, or National Safety Council Professional Rescuer CPR). This card must be signed.
   • For First-Time Applicants - copy of High School Diploma or GED
   • Copy of diploma or certificate from the sponsoring agency/school verifying completion of the EMT training program specific to the level of licensure application.
   • EMT and Paramedic Applicants - copy of current NREMT Registration
Out of State Applicants
   • Documentation of EOA-PASG (MAST) training (Out of State applicants only)
   • Photo copy of EMT license from a state other than Rhode Island, if applicable
   • Photo copy of current registration with the National Registry of Emergency Medical Technicians if applying for EMT or Paramedic By Endorsement
   • Interstate Verification Form completed by each state (other than Rhode Island) in which the applicant has been licensed and/or trained as an EMT (if applicable)
   • Out-of-state applicants should obtain their full BCI report from their state of residence
   • A license may be issued without examination to:
(a) an applicant who holds a current license from a state or jurisdiction that has a current reciprocity agreement with Rhode Island; or
(b) applicants for EMT-B licensure who submit documentation of current registration as an EMT-B by the National Registry at the time of licensure application.
A list of EMT training programs in Rhode Island can be found
here
.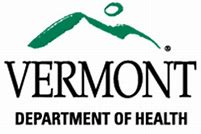 Vermont
The Vermont
Office of Emergency Medical Services
through the Department of Health, sets forth the training and certification requirements for EMS providers in the state. In Vermont, all initial EMS
personnel licenses
are based on certification from the National Registry of EMTs (NREMT) and an affiliation with a Vermont-licensed ambulance or first responder agency.
An applicant for EMS personnel licensure must:
   • be at least 18 years old (16 for Emergency Medical Responder licensure)
   • undergo background screening for criminal convictions, tax and child support liabilities and actions taken on other professional licenses.
   • Complete a training program for the level of certification
   • Pass written and practical skills tests for NREMT certification
   • NREMT certification must be maintained for the duration of the Vermont EMS career
   • Vermont EMS licenses are timed to expire three months after the NREMT expiration date
Information on classes, schedules, and Vermont EMS district coordinators can be found
here
.
Reciprocity
Reciprocity is available to providers who hold a current NREMT certification, are affiliated with a Vermont-licensed EMS agency. Complete the
Vermont EMS Reciprocity Application
and submit to:
Vermont Department of Health
Emergency Medical Services Office
Post Office Box 70,
108 Cherry Street Burlington, Vermont 05402-0070
1-800-244-0911 (in VT) or 1-802-863-7310