Submitted by

At the Ready Ma...

on Mon, 02/26/2018 - 20:47

At the Region is an ongoing feature that discusses the state-by-state training, certification and employment requirements of first responder departments across the nation. This section looks at the history and development of first responder standards, and spotlights the way that small departments integrate local specialties into national regulations. This month we look at EMS requirements for certification or licensure in Region VI.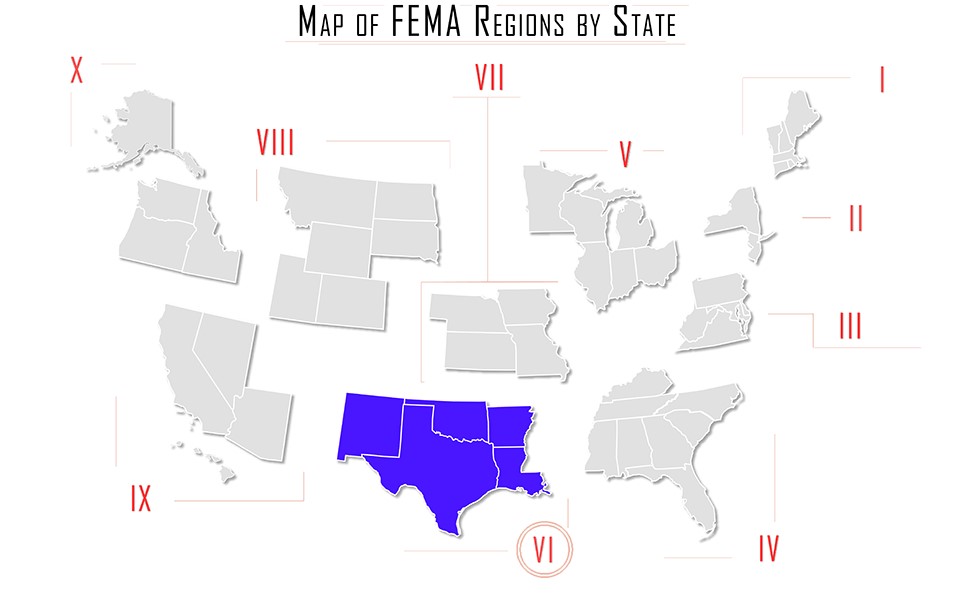 Emergency Medical Technician certification levels result from a combination of national requirements and state by state regulations. All EMT training must meet minimum standards provided by the National Highway Traffic Safety Administration (NHTSA); this includes fundamentals in areas such as anatomy, medicine, and trauma, but states determine the final designations and requirements. An independent organization, the National Registry of Emergency Medical Technicians, also provides guidelines, and, although these are not mandatory, NREMT exams are used as the basis for certification at one or more levels in 45 states. Because of the variation in training, the NREMT national certification as an EMT does not equate to a license to practice, and transferring local certification depends on state by state reciprocity agreements.

Arkansas
The Arkansas Department of Health, section of Emergency Services, manages the licensure and licenses of EMS Providers in the state. Currently, Arkansas recognizes EMT-B, AEMT, and Paramedic. All EMS candidates must pass a criminal background check mandated by the State of Arkansas legislature. Rules and Regulations for EMS providers were updated and adopted January 23, 2017.
All EMT students in Arkansas must meet the minimum requirements:
   •  18 years of age
   •  enroll in EMT-basic training and pass EMT certification
   •  pass a criminal background check
   •  possess current CPR certification
   •  have a high school diploma, GED or equivalent
   •  must pass a drug screening
The Arkansas Department of Health, Section of Emergency Services, Publishes a Scope of Practice for all Licensed EMS levels in the state.
Reciprocity
The Department of Health approves Arkansas licensure for EMS personnel licensed in other states as long as they are in good standing. Military and ex-military personnel who hold a current National Registry of Emergency Medical Technician (NREMT) card are also eligible for Arkansas licensure. Applicants must be within the original certification/licensure period or have renewed in the State currently licensed before applying for Arkansas licensure. Applicants must successfully complete the Arkansas licensure requirements prior to the expiration date in which currently licensed. For more specific information, see page 59 of the Rules and Regulations.
General standards for reciprocity:
   •  Complete the Verification of EMT Status form (Obtained from the Department)
   •  Submission of an application for licensure and $20 application fee set forth by Arkansas Code Ann. § 20-13-211 payable to the Arkansas Department of Health
   •  Submission of an Arkansas Criminal History Background check and payment of the applicable fee to include both State and Federal Checks. This requirement may be waived if the individual holds an Arkansas Registered Nurse current, active license or holds a current, active Registered Nurse License from a nursing compact state
   •  Copy of a current signed Healthcare Provider CPR card (Must follow current American Heart Association Guidelines and require a hands on skills component) documenting completion of a CPR course designed specifically for healthcare providers
   •  Copy of a current State certification/licensure card, except for military personnel (see below)
   •  Copy of a current National Registry card at the current level being requested
Military trained personnel will be eligible for EMT Licensure ONLY, unless documentation is submitted showing completion of an accredited AEMT or Paramedic course including all didactic, clinical and field internship requirements. Military Personnel seeking Basic certification must complete all items listed in Section IX. F 1. (see rules and regulations), and the following:
   •  Submission of a DD 214 (or other formal discharge documentation) showing separation from the Military (Personnel stationed in the Continental United States or overseas, Reserve personnel must submit a copy of training information from their 201 file)
   •  Military Personnel seeking Advanced Emergency Medical Technician licensure must complete the requirements listed in Section IX.F. 1
   •  Military Personnel seeking Paramedic certification must complete the requirements listed in Section IX.F. 1
If you need additional information or have questions, please contact the Section of Emergency Medical Services at 501-661-2262

Louisiana
In Louisiana, individuals desiring to obtain an EMS License are required to complete an educational program approved by the Louisiana Bureau of EMS. Louisiana is a National Registry State, in that Certification in the National Registry is the requirement for first licensure in Louisiana. The National EMS Education Standards define the minimal entry-level educational competencies for each level of EMS personnel as identified in the National EMS Scope of Practice Model. For initial LA licensing information visit here.
The Bureau of EMS currently approves initial training programs at the following levels:
   •  Emergency Medical Responder
   •  Emergency Medical Technician
   •  Advanced EMT
   •  Paramedic
Louisiana Department of Health and Hospitals publishes a skills list for all levels of EMS. Minimum Requirements:
   •  EMT candidates in Louisiana should not be less than 18 years of age
   •   A state-approved EMT training program should be completed by the candidate
   •  CPR (Cardiopulmonary Resuscitation) certification is a must
   •  He/she should have passed a NREMT examination
   •  The candidate must provide a proof of his/her citizenship in the United States
   •  It is significant for the aspirant to possess good stamina and strong mental fitness to cope up with the hardships in the job
   •  He/she must be able to communicate well in English
   •  A criminal background check is compulsory for the candidate in Louisiana
Louisiana EMT-Intermediate to Advanced EMT Transition
   •  Transition from an EMT-Intermediate to an Advanced-EMT, must successfully complete a Bureau of EMS approved transition course. Applicants for the AEMT Bridge course must meet the course entrance requirements, as outlined by the Training Institution sponsoring the course, including pre-course assessments, if required
   •  EMT TO AEMT EMTs desiring to become licensed as an Advanced EMT, must meet the course entry requirements, as outlined by the Training Institution sponsoring the course, including pre-course assessments and/or testing, as required by sponsoring Training Institution
To enroll in an EMTA course, students must be currently licensed by the Louisiana Bureau of EMS as an EMT. Notes: Non-resident students with a valid NREMT certification at the EMT level, must apply for a Louisiana EMT License prior to starting clinical rotations and/or field internships. To take the NREMT Advanced-EMT exam, students must have a current NREMT EMT certification.
Reciprocity
Louisiana does not have reciprocity agreements with any other states. You must have a current Louisiana EMS license to practice as an EMS Practitioner in Louisiana. To qualify for an EMS license, you must have a valid National Registry of EMTs certification.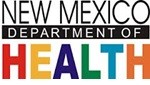 New Mexico
New Mexico requires all levels of EMS Providers to have National Registry Certification at the level of licensure. The licensing rules are available online.
All EMT students must complete:
   •  Criminal Background Check
   •  Immunizations
   •  Drug Screen and Health Exam
   •  Generally, the age of 18 is considered to obtain EMT license, but in New Mexico, a candidate with an age of 16 can also apply for certification under parental permission and other conditions.
   •  The EMT prospects have to complete a training coursework
   •  The applicants should have completed minimum education, i.e., a high school diploma or GED
Reciprocity
New Mexico has a provision to grant a temporary license while transferring an existing EMS NREMT Certification to licensure in the state. Individuals who are currently licensed or certified in another state or certified with the National Registry of EMT's at any EMS licensure level, may apply for New Mexico EMS licensure by completing the following:
   •  Submit an application for the appropriate licensure level along with a copy of a current state certification/licensure card;
   •  Provide a copy of a current bureau approved CPR certification card;
   •  If applying for the EMT-P level, provide a copy of current bureau approved education which meets or exceeds the current national standard for advanced cardiac life support (ACLS) on emergency cardiac care (ECC);
   •  Pay the appropriate out-of-state reciprocity fee as required by these rules; there will be no refund of fees, except in unusual circumstances; as determined by the bureau;
   •  If applying for the EMSFR, EMT-B and EMT-I level, successfully complete a bureau approved transition course for out-of-state applicants, as determined by the EMS bureau;
   •  Successfully complete the New Mexico reciprocity written examination at the appropriate licensure level within three attempts and if, requested by the EMS bureau, successfully demonstrate appropriate practical skills proficiency; the initial state reciprocity examination shall be completed within nine months from the date the application was received at the EMS bureau; successful completion of the examination process that results in the issuance of a NM EMS license shall be complete within 12 months from the date the application was received at the EMS bureau; and
   •  meet all other licensing requirements found in 7.27.2.8 NMAC of these rules.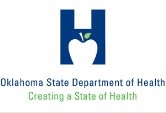 Oklahoma
Oklahoma changed its rules and regulations for EMS in 2016. A breakdown of the changes can be found here. As of 2010, All EMS Providers in the State of Oklahoma must be Nationally Registered. There is a provision for license renewal if the EMS licensee obtained the license prior to 2010: "all new EMS personnel licensed in Oklahoma after April 1, 2010 must maintain their National Registry Certification (O.A.C. 310:641-5-13 (a)."
EMS Personnel without National Registration:
Applicants who are currently not registered with National EMT Registry may continue to renew their Oklahoma EMS Personnel license if:
1. They have been licensed in Oklahoma before April 1, 2010
2. They have maintained their Oklahoma EMS license since April 1, 2010
Oklahoma also publishes an Authorized Procedure List by level of Certification.
Reciprocity
As of the publishing of this article, the reciprocity requirements and eligibility information are not available. For more information, please contact:
Oklahoma State Department of Health
1000 NE 10th
Oklahoma City, OK 73117
Local: (405) 271-5600 Toll Free: (800) 522-0203

Texas
Texas has five levels of certification. The highest is Licensed Paramedic, followed by EMT-Paramedic, EMT-Intermediate, EMT-Basic and Emergency Care Attendant (ECA). EMS degree programs are available, though many courses are offered through technical programs and others are approved through programs outside college settings. In Texas, EMS training programs are approved and monitored by staff in field offices located throughout the state.
Applicants for Licensure must:
   •  Be at least 18 years old
   •  Have a high school diploma or GED certificate
   •  Successfully complete a DSHS approved EMS training course
   •  Submit a completed EMS Personnel Certification application and fee
   •  Pass the National Registry exam
   •  Submit fingerprints for Texas/FBI criminal history check.
Reciprocity
Reciprocity Eligibility for a full four-year Texas EMS certificate is contingent upon:
   •  Verification of a current EMS certification from another state or US territory
    o  MUST Submit an Out of State Verification Form A, completed by EACH state you currently hold or have ever held certification in
Applicants seeking reciprocity at the Advanced EMT level must have training (verifiable by the certifying state agency) that includes alternative airway intubation devices, and IV initiation as required for Advanced EMT certification in Texas.
Applicants for reciprocity must be at least 18 years old and have completed an EMS Personnel Reciprocity Certification Application and paid the fee. They must also pass a criminal history background verification, undergo an FBI fingerprint criminal history check using IdentoGo, and submit fingerprints through the Texas Fingerprint Service Code Form.
Applicants without a current National Registry (NR) certification must contact the NR to take their Assessment exam for the State of Texas. Applicants will not be approved to take the NR Assessment exam until the department has received an reciprocity application, fees, and verified you have a current EMS certification from another state or US territory.